Colorado 2018
First Stop: Rocky Mountain National Park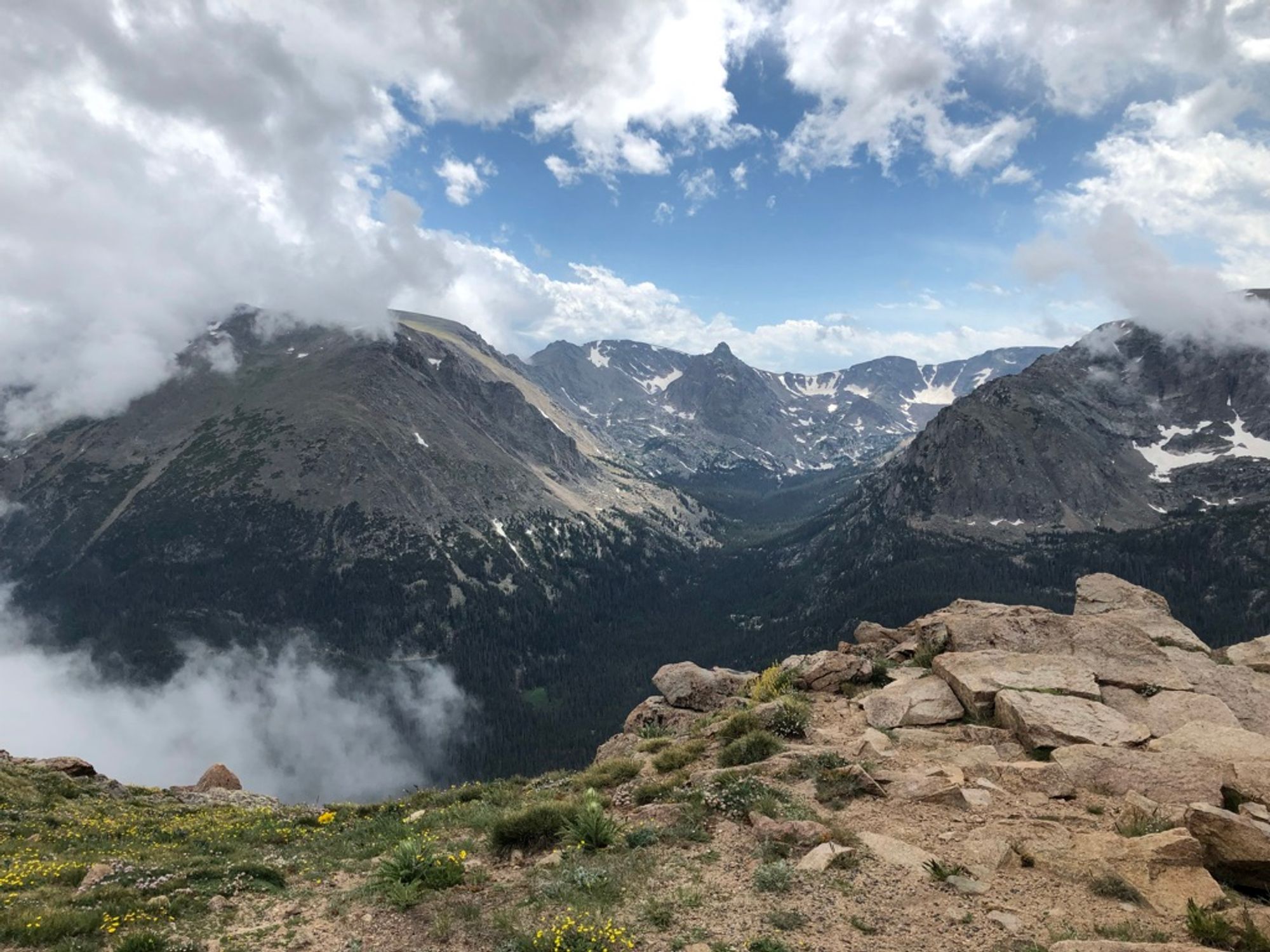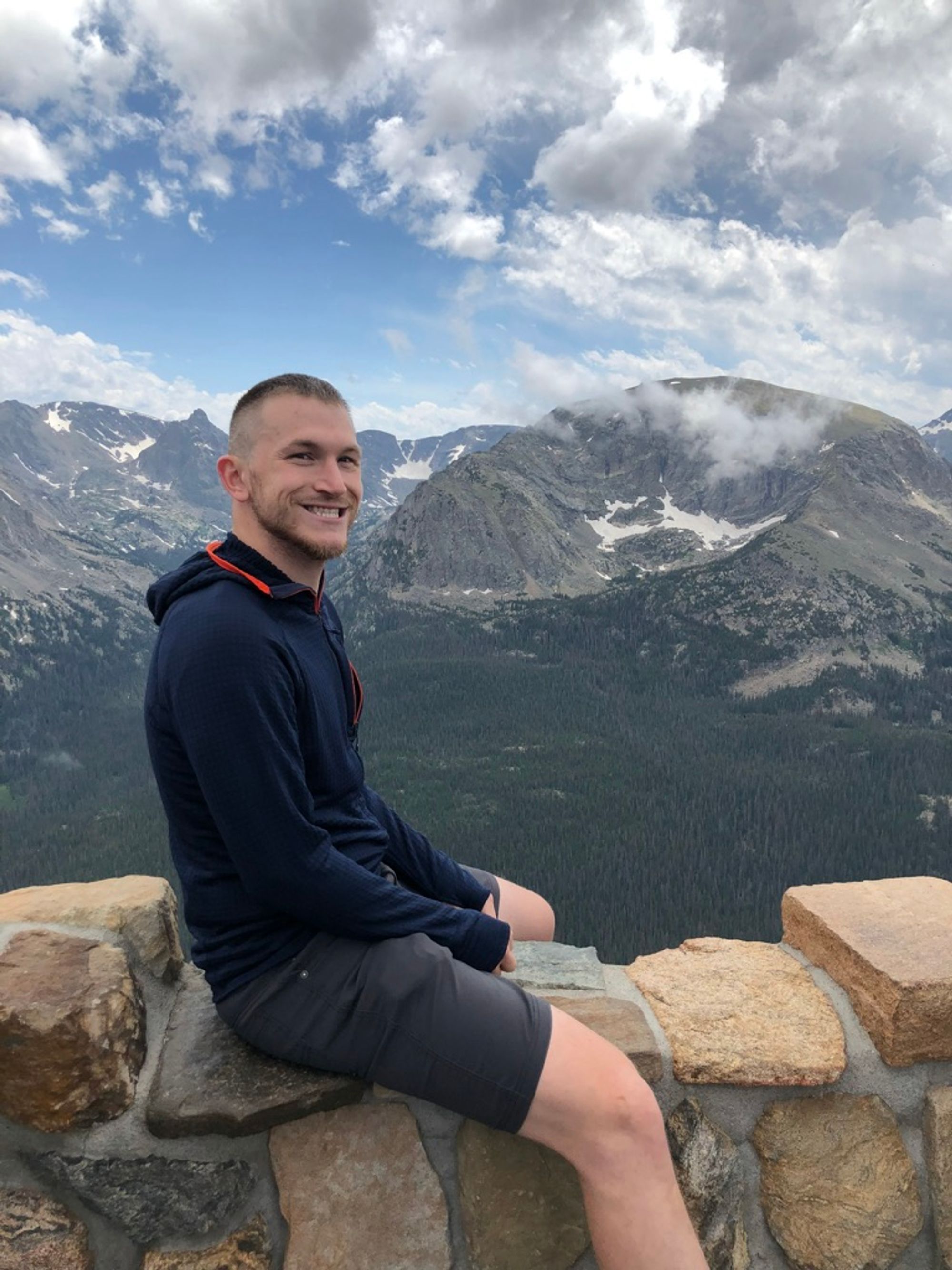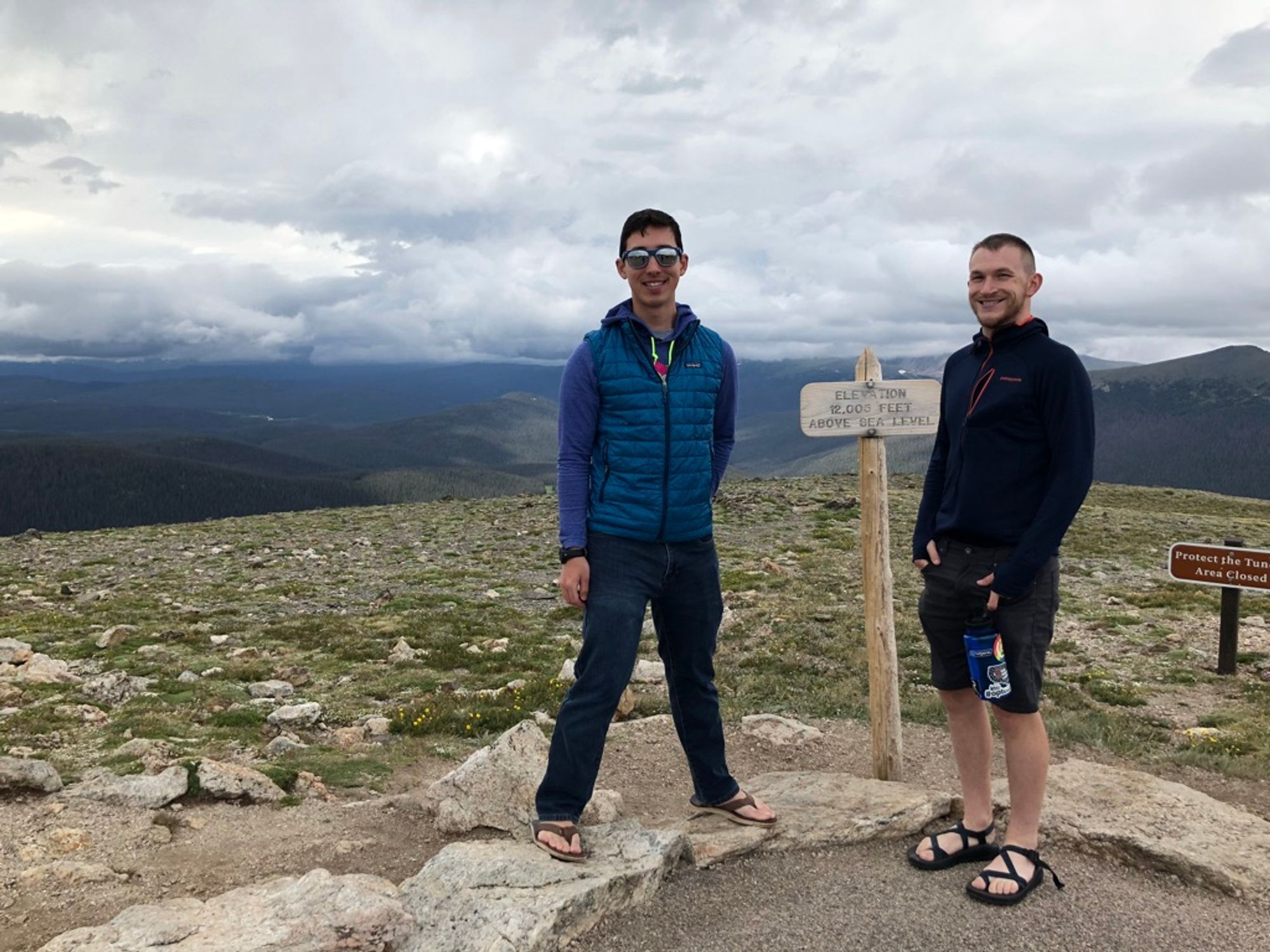 We made it to 12,000ft
I'll never forget the drive up into RMNP. It was pretty cloudy as Josh drove higher and higher until, as if written into a John Muir novel, we suddenly popped out above the clouds. The views speak for themselves.
First Night of Camping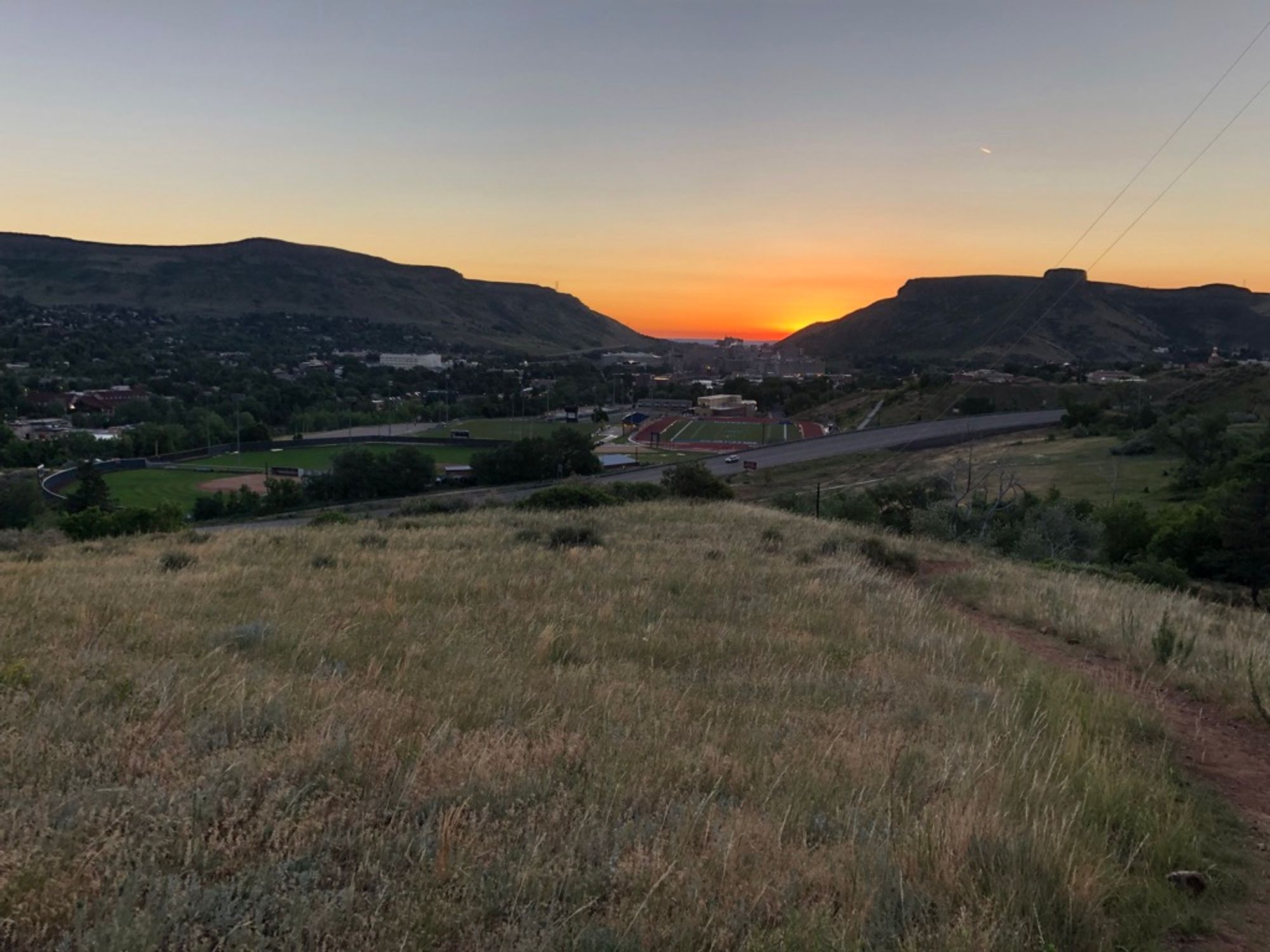 The sunset view from our very legal camping spot.
Climbing in Clear Creek Canyon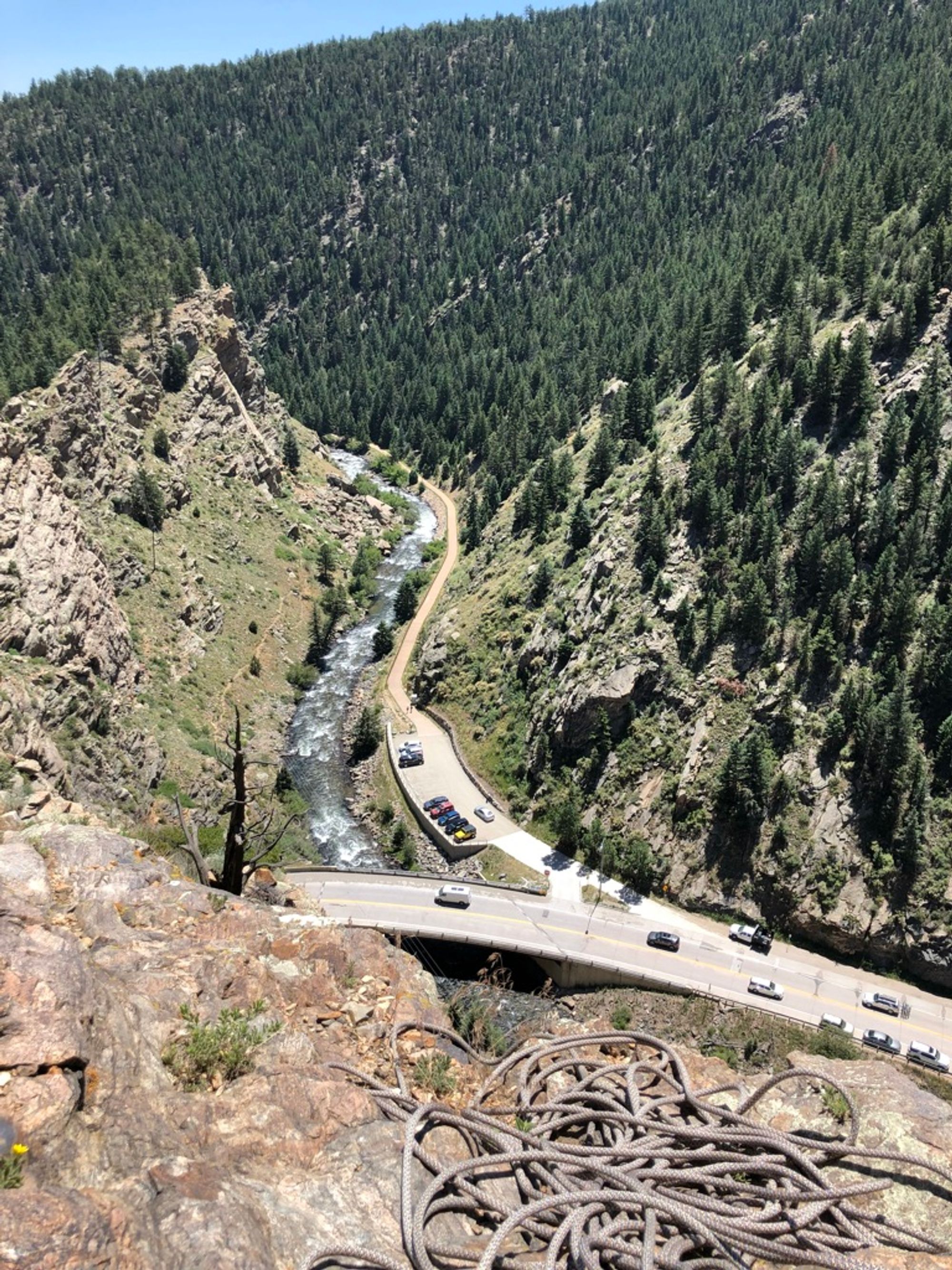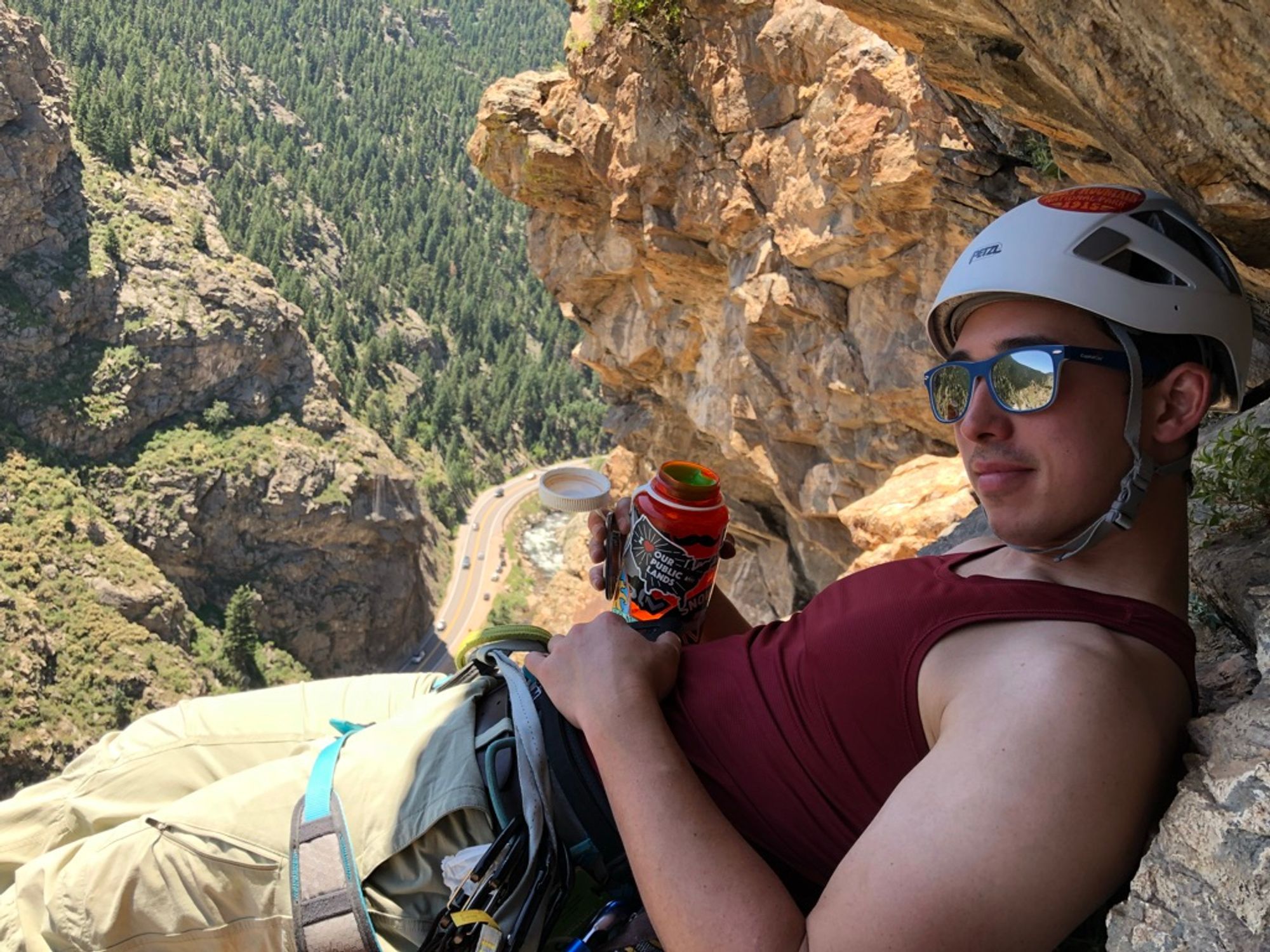 We decided to try our hand at multi-pitch for the first time on Tortoise Scute.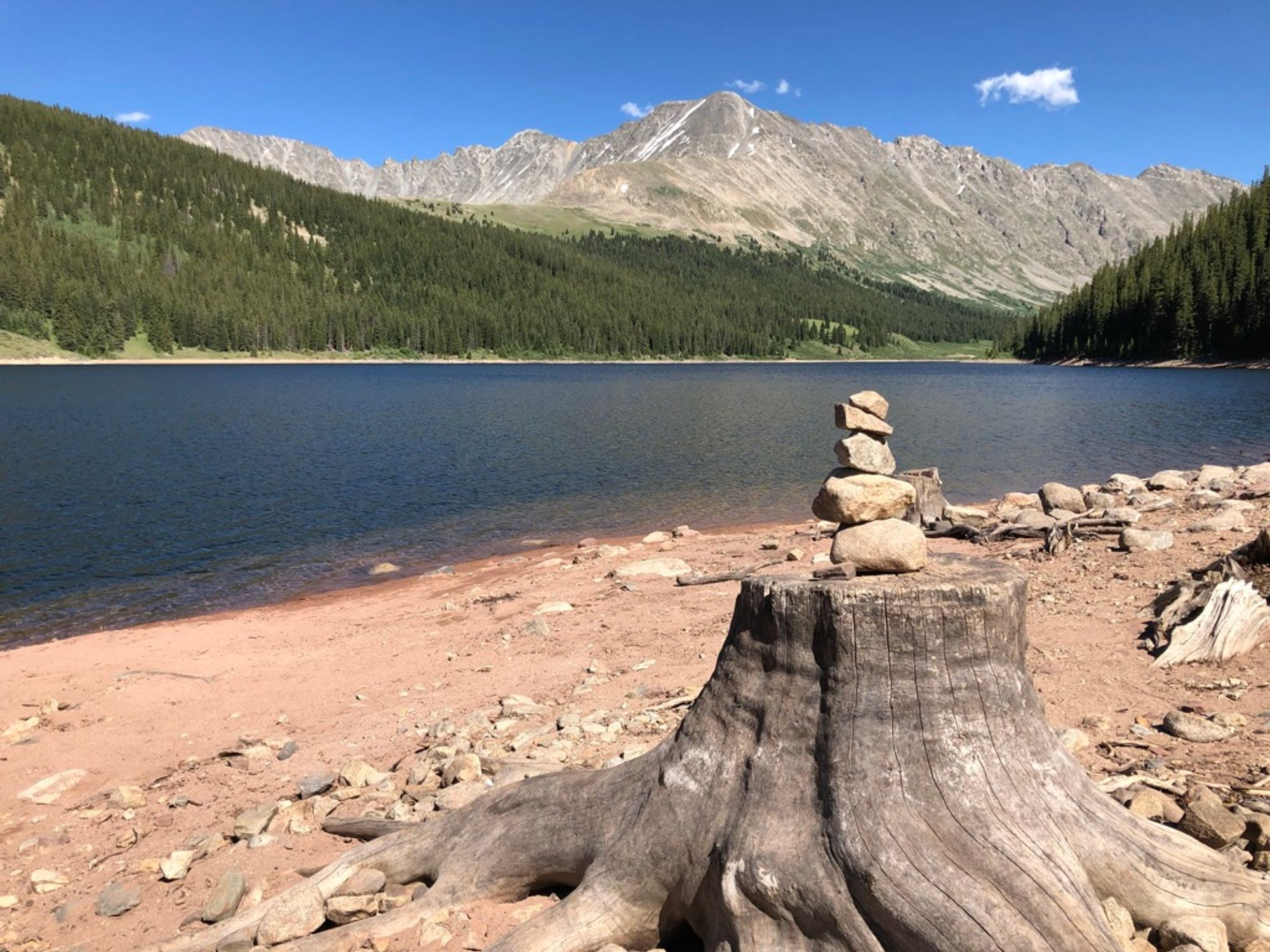 Clinton Gulch Dam Reservoir in Leadville, CO
Mt. Elbert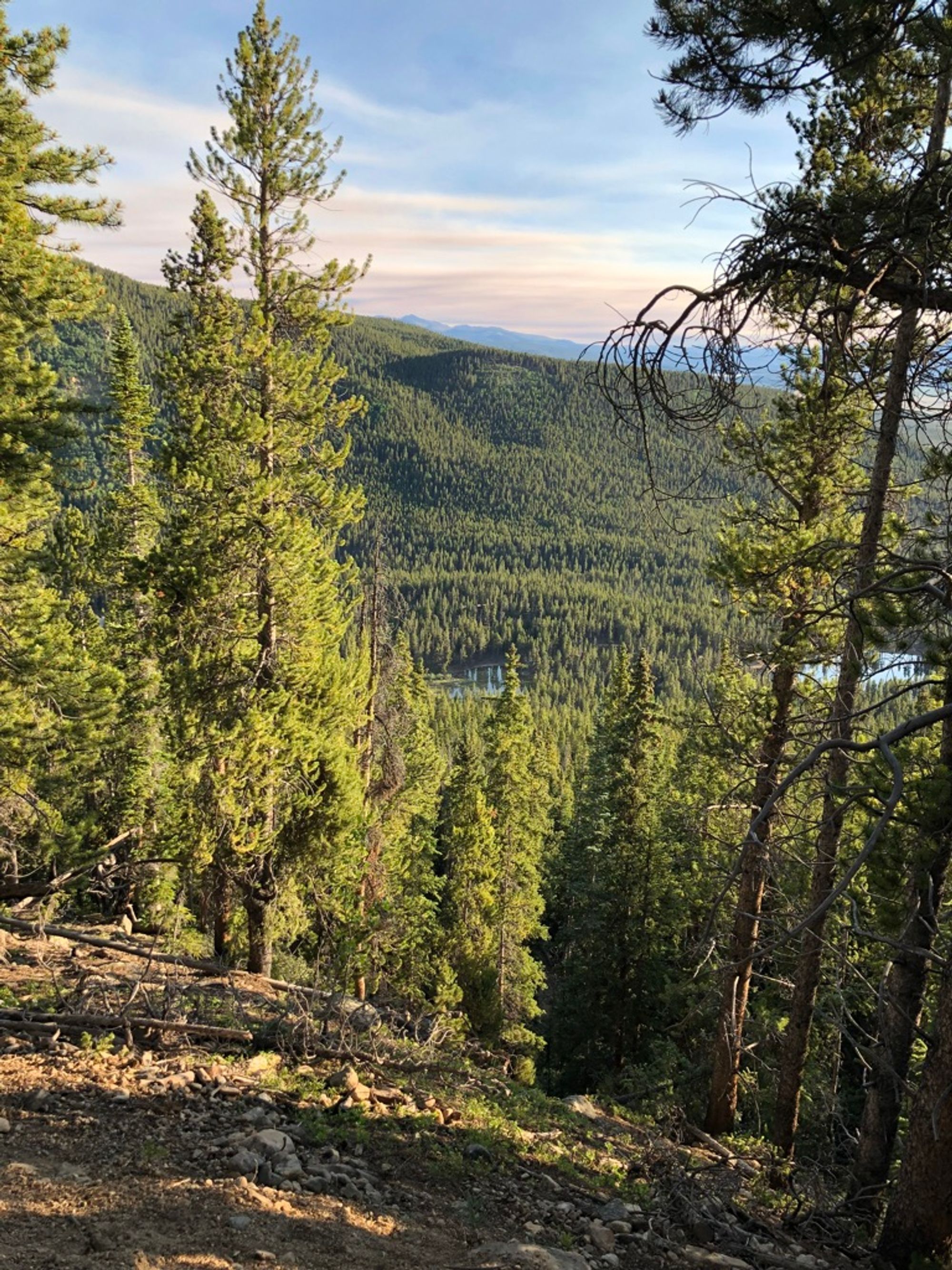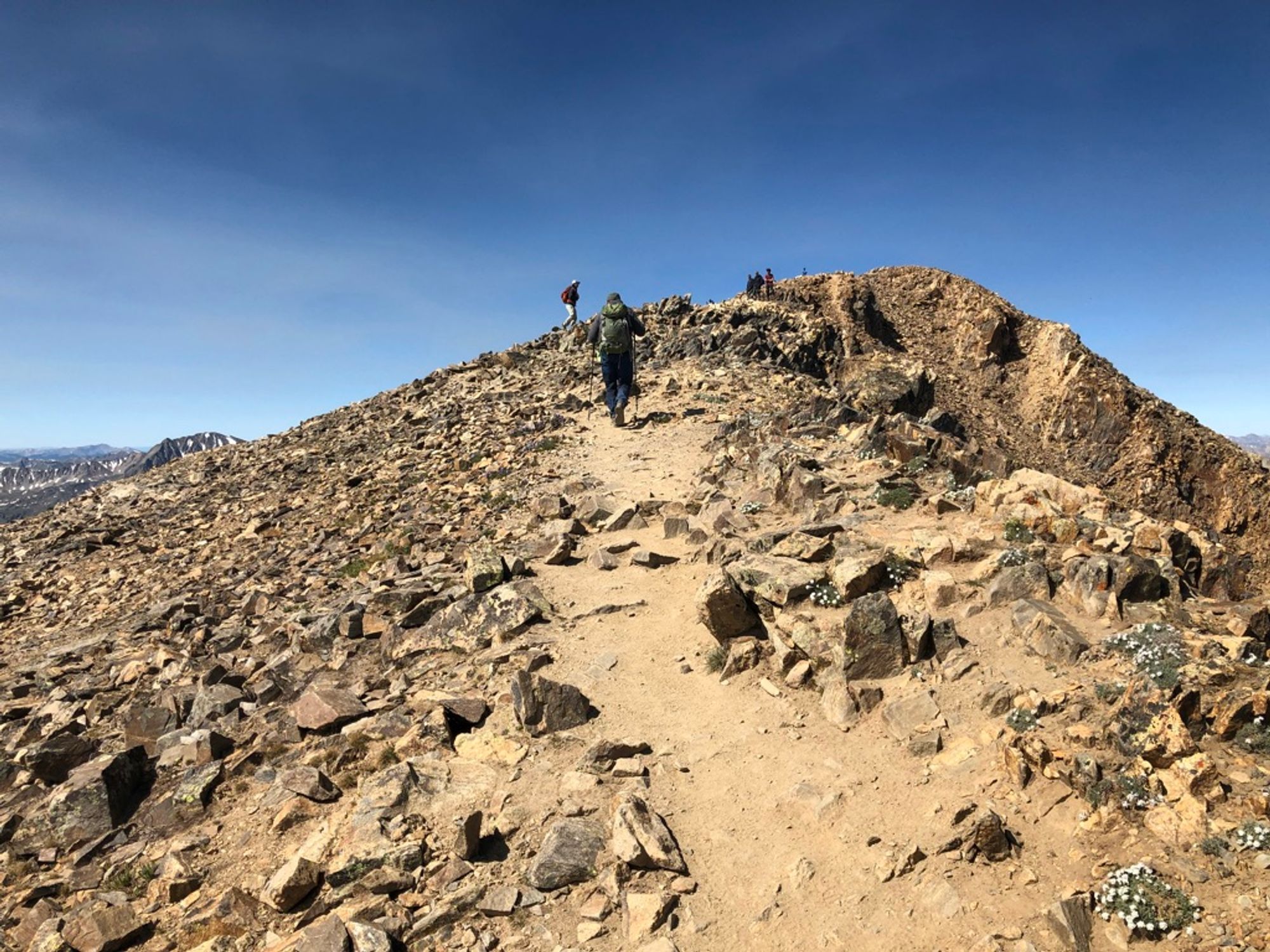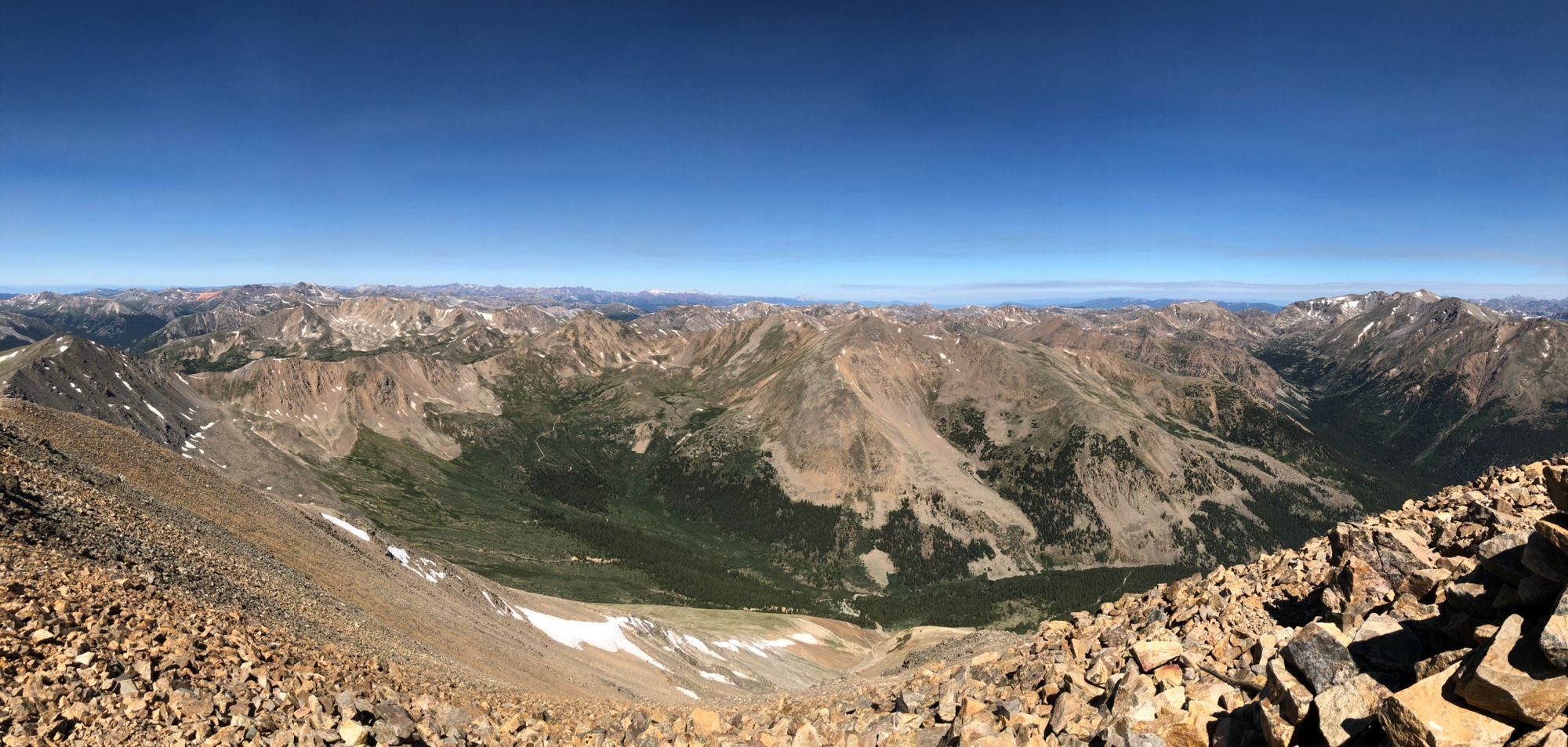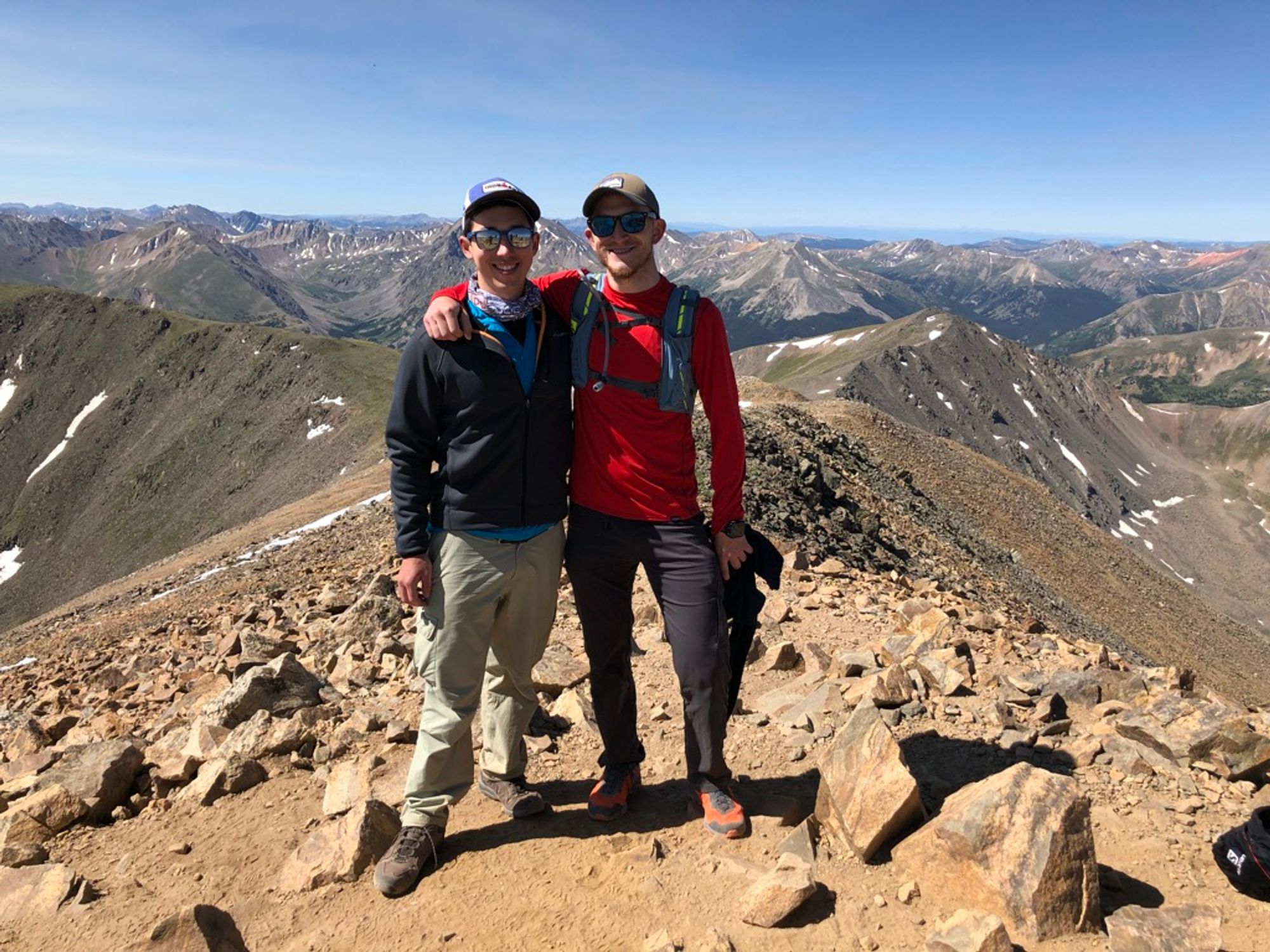 Mt. Elbert is the tallest mountain in Colorado (and second in the continental U.S., after Mt Whitney) at 14,440 feet.
Mt. Harvard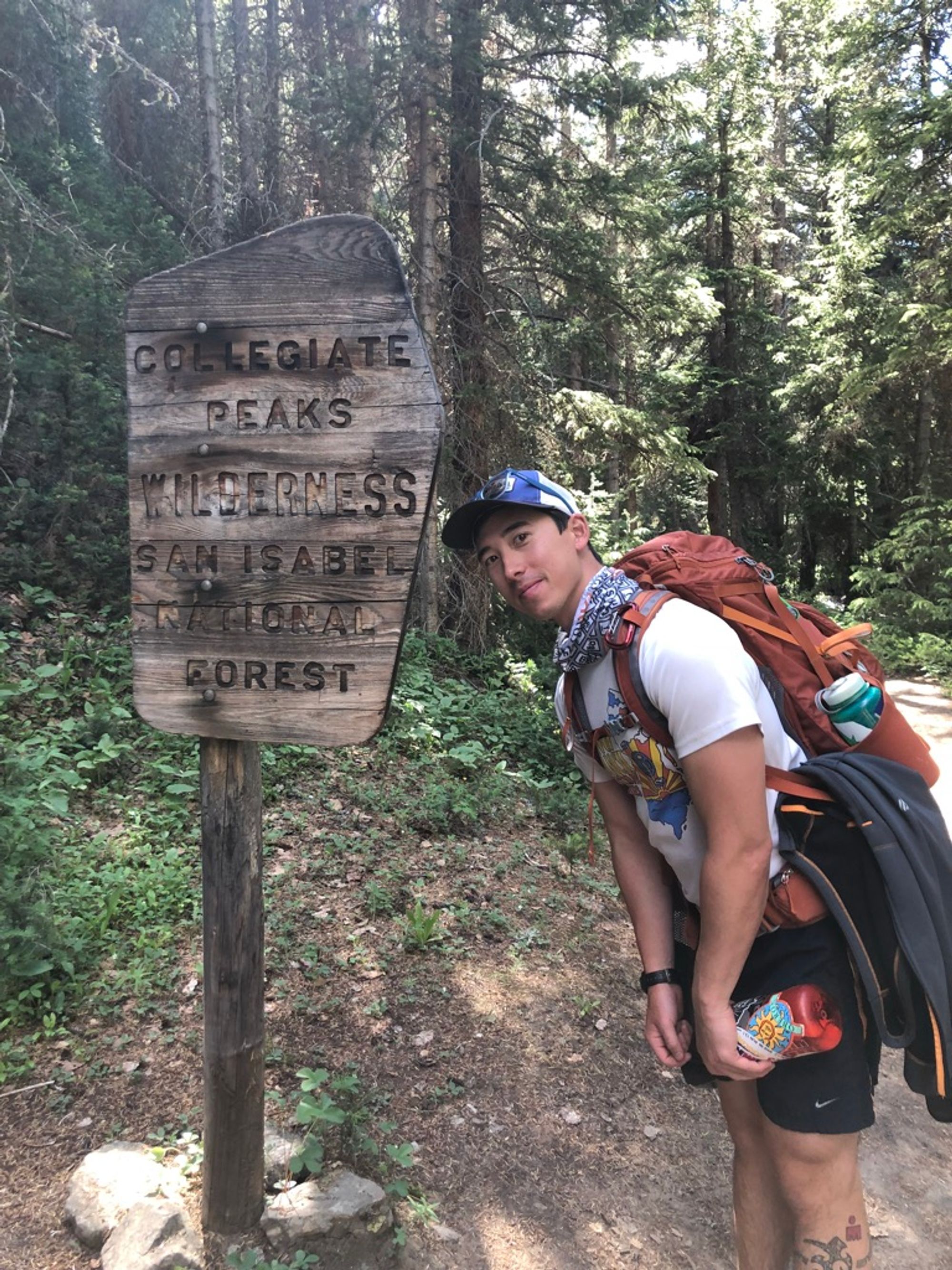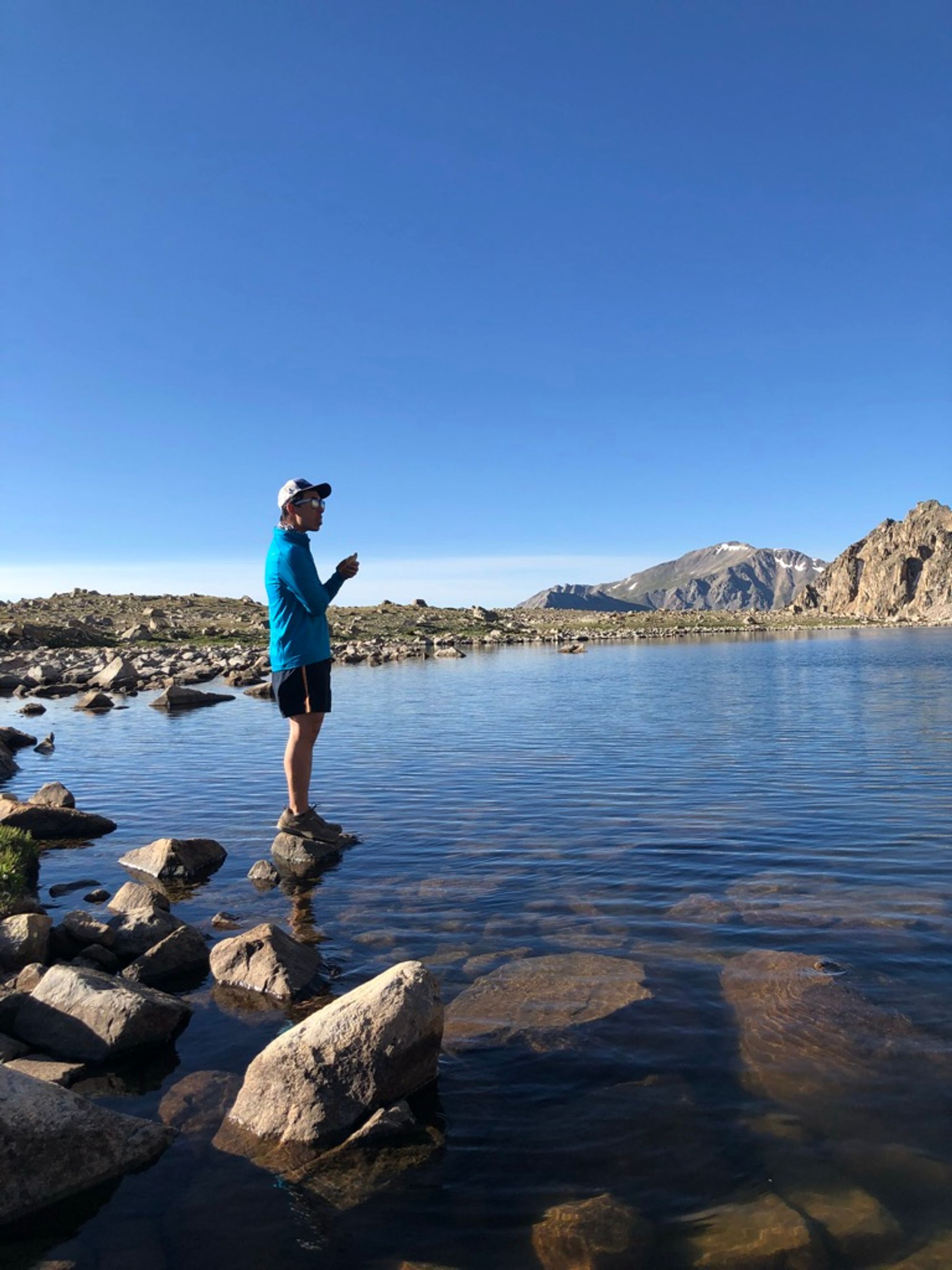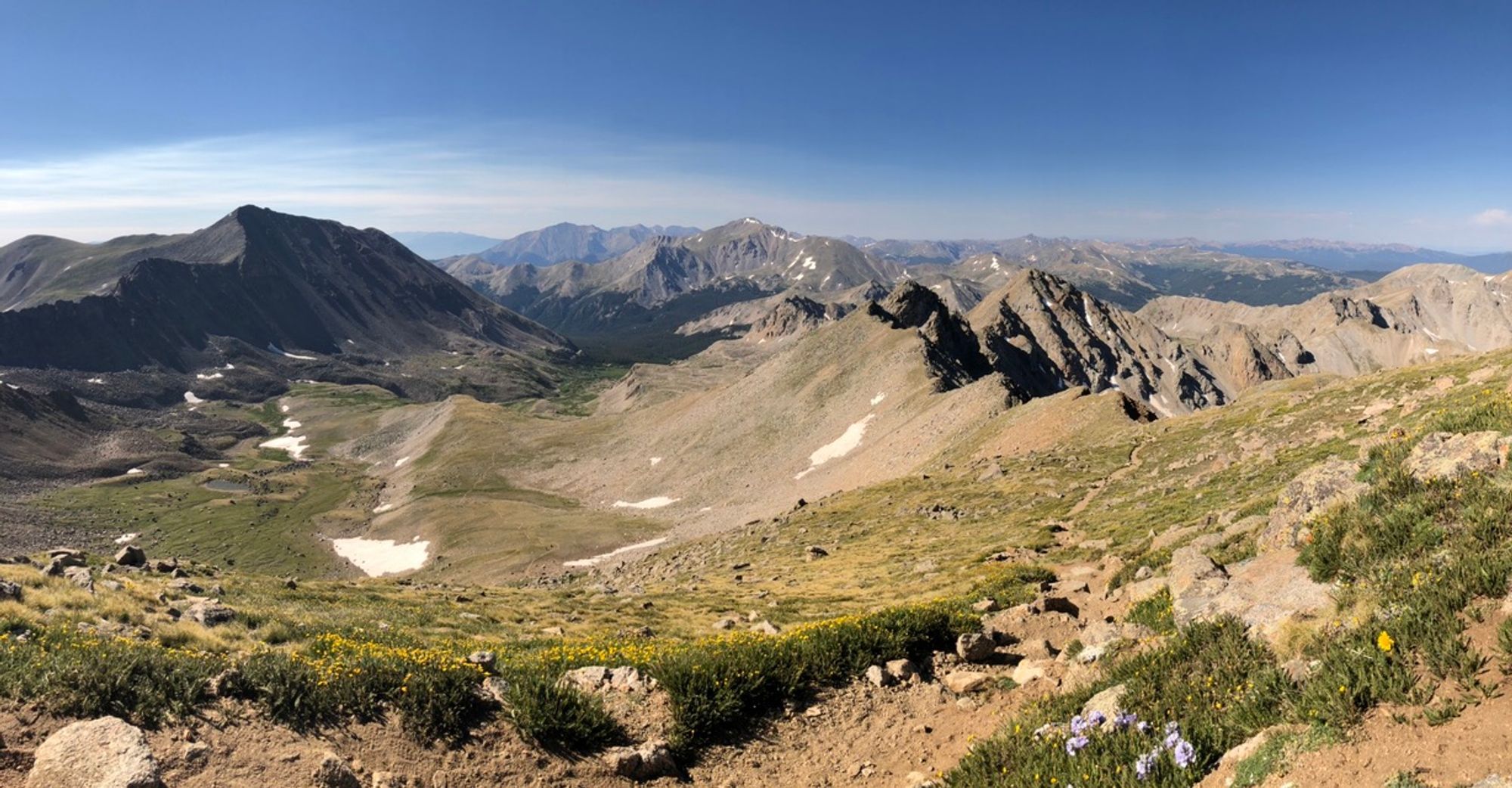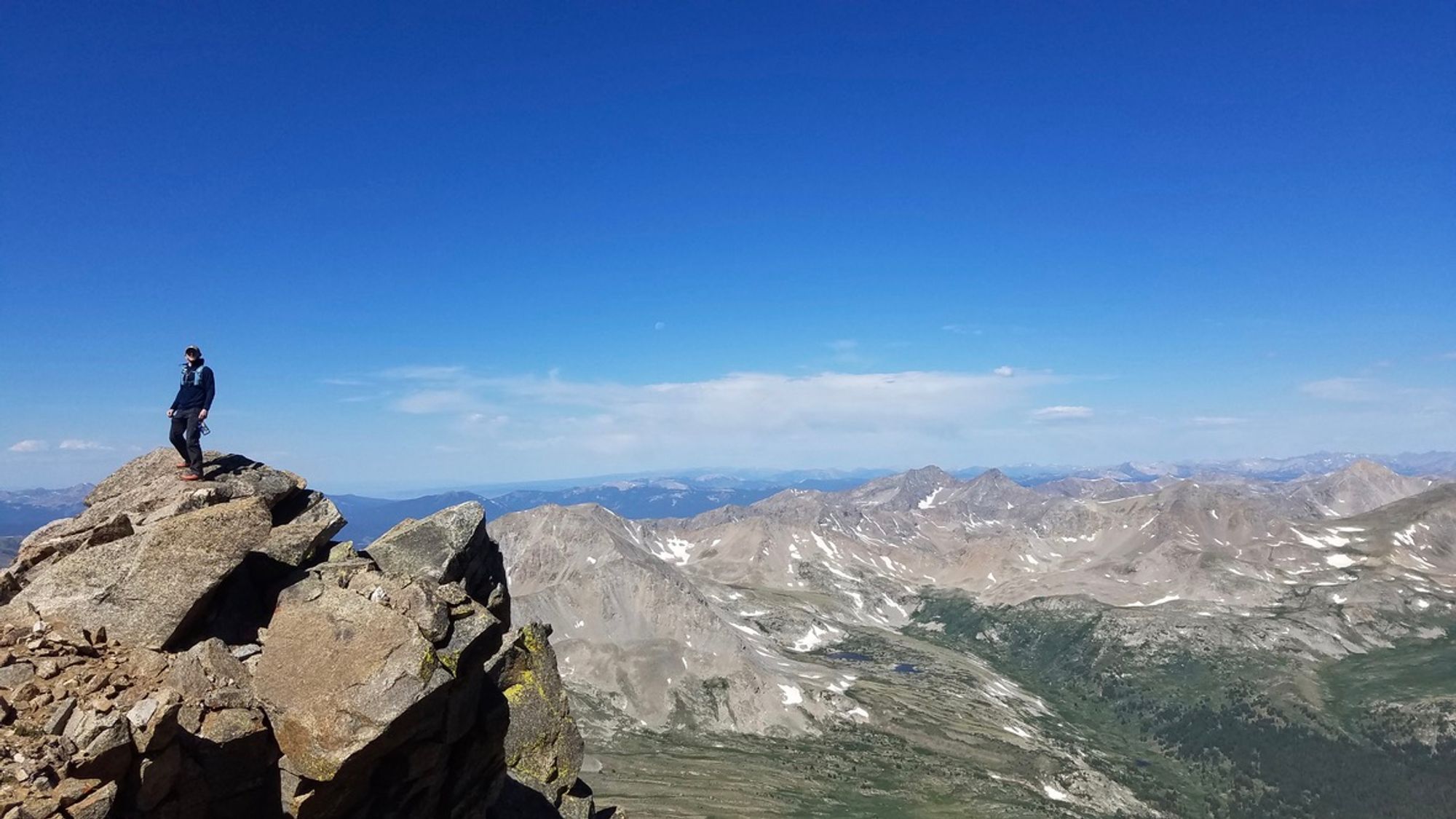 We wasted no time – right after getting down from Mt. Elbert, we headed over to the Collegiate Peaks in San Isabel National Forest to spend the night in preparation for the next day, where we would summit Mt. Harvard.
At 14,421 feet, Mt. Harvard is the third-tallest summit in Colorado (fourth in the continental U.S.).
Spending the Night at a Farm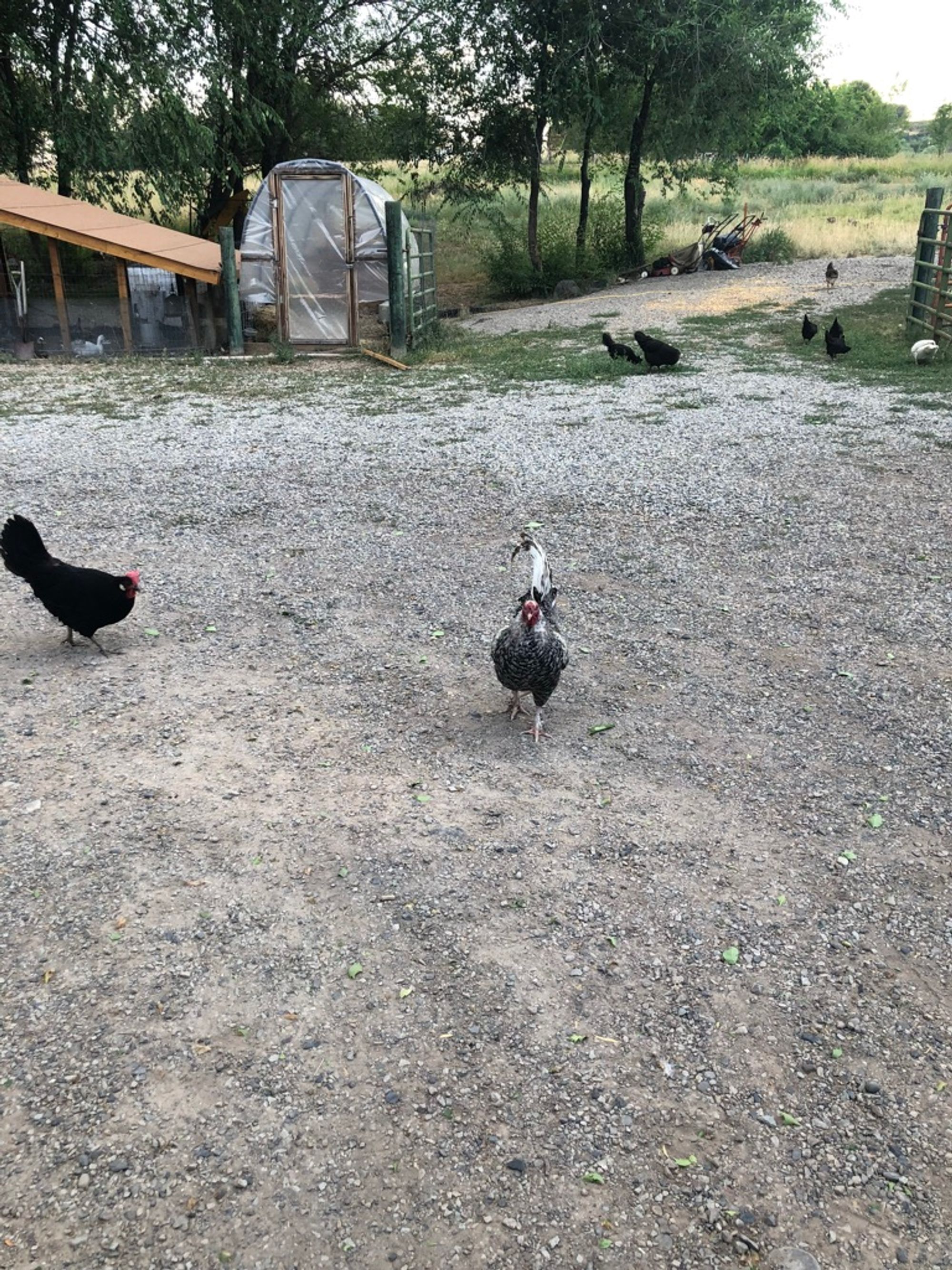 I may or my not have gotten into a fight/chased by a chicken.
Also, this is where I discovered that I ~like~ love cherries.
Colorado National Monument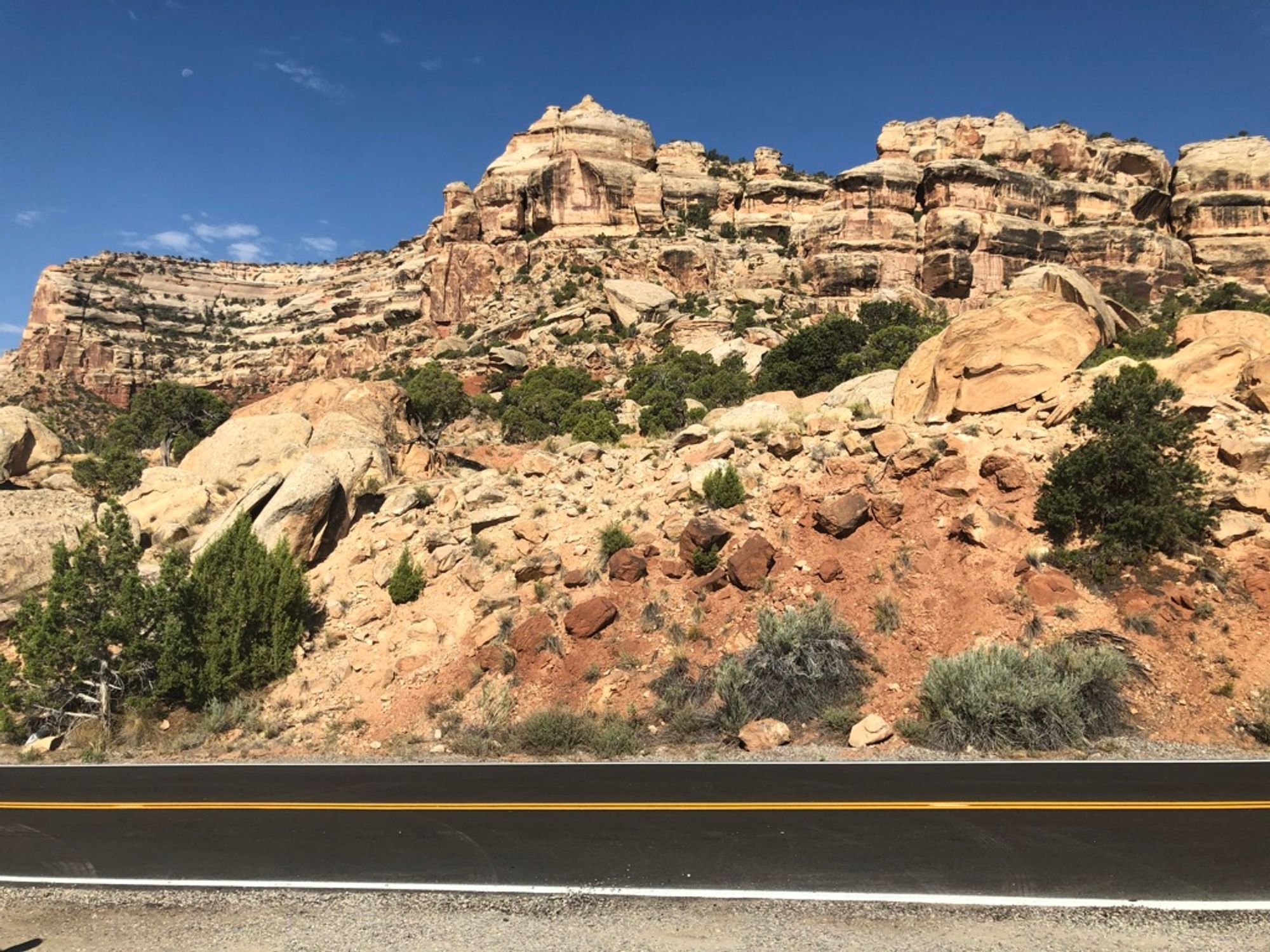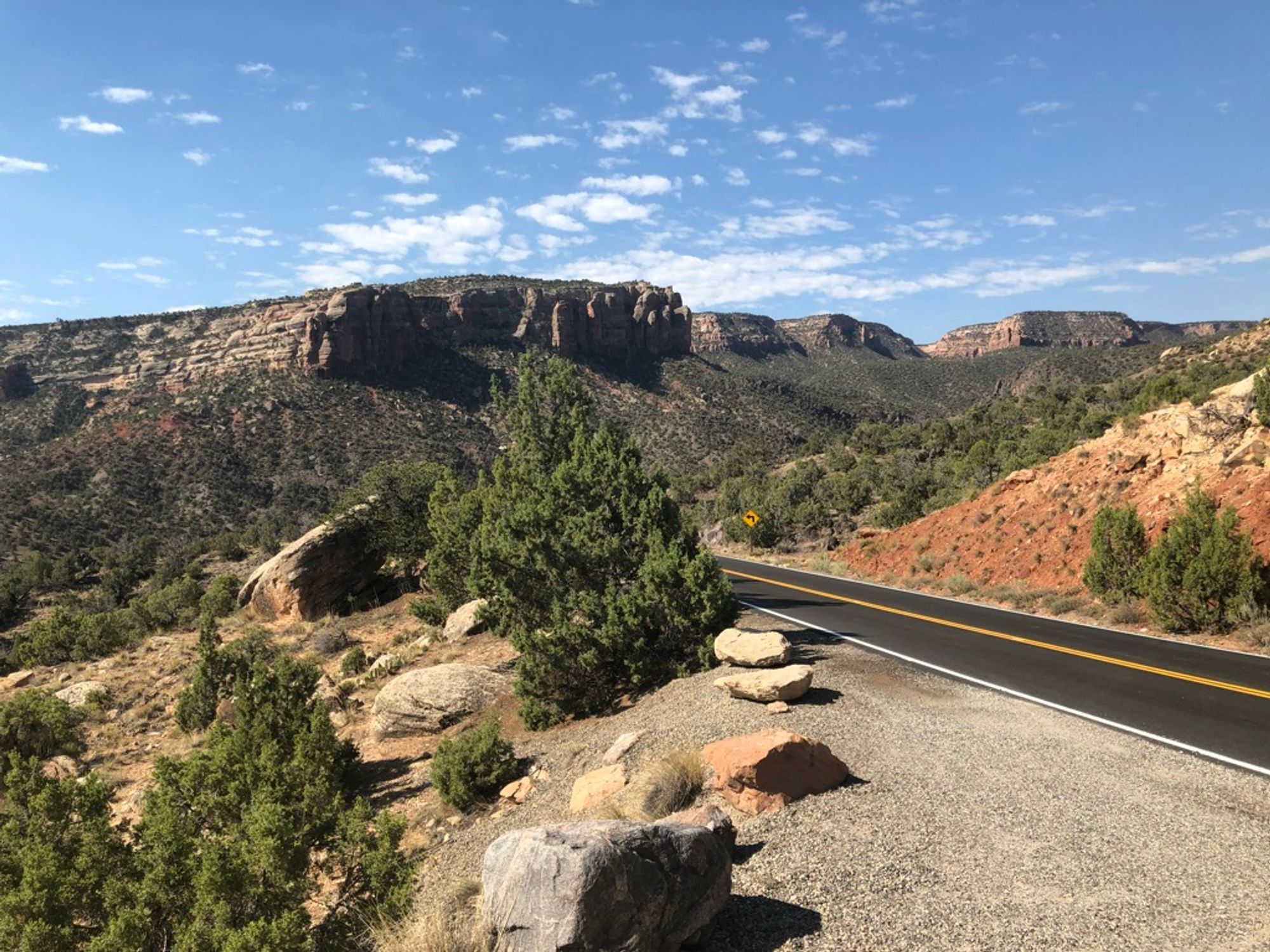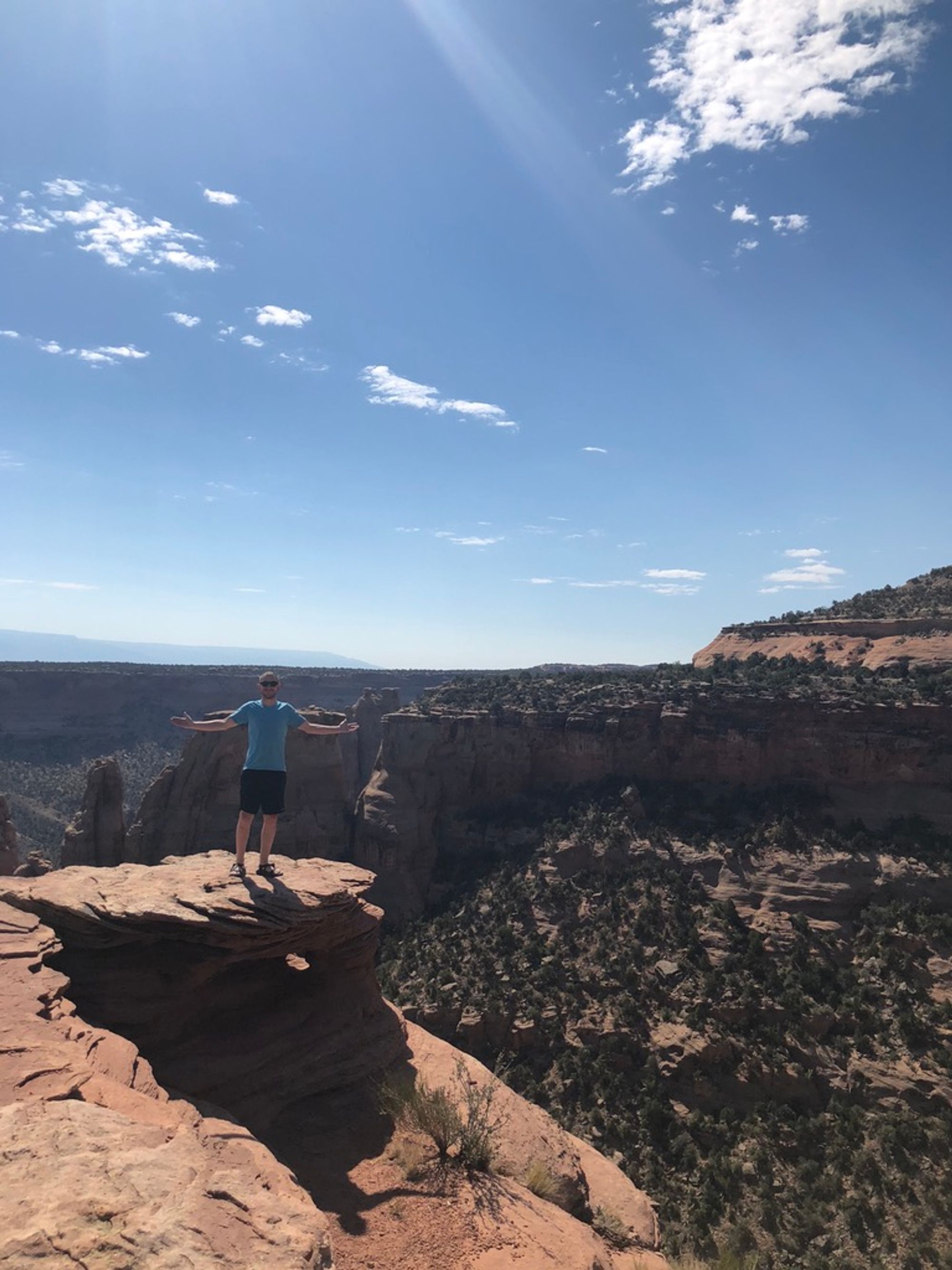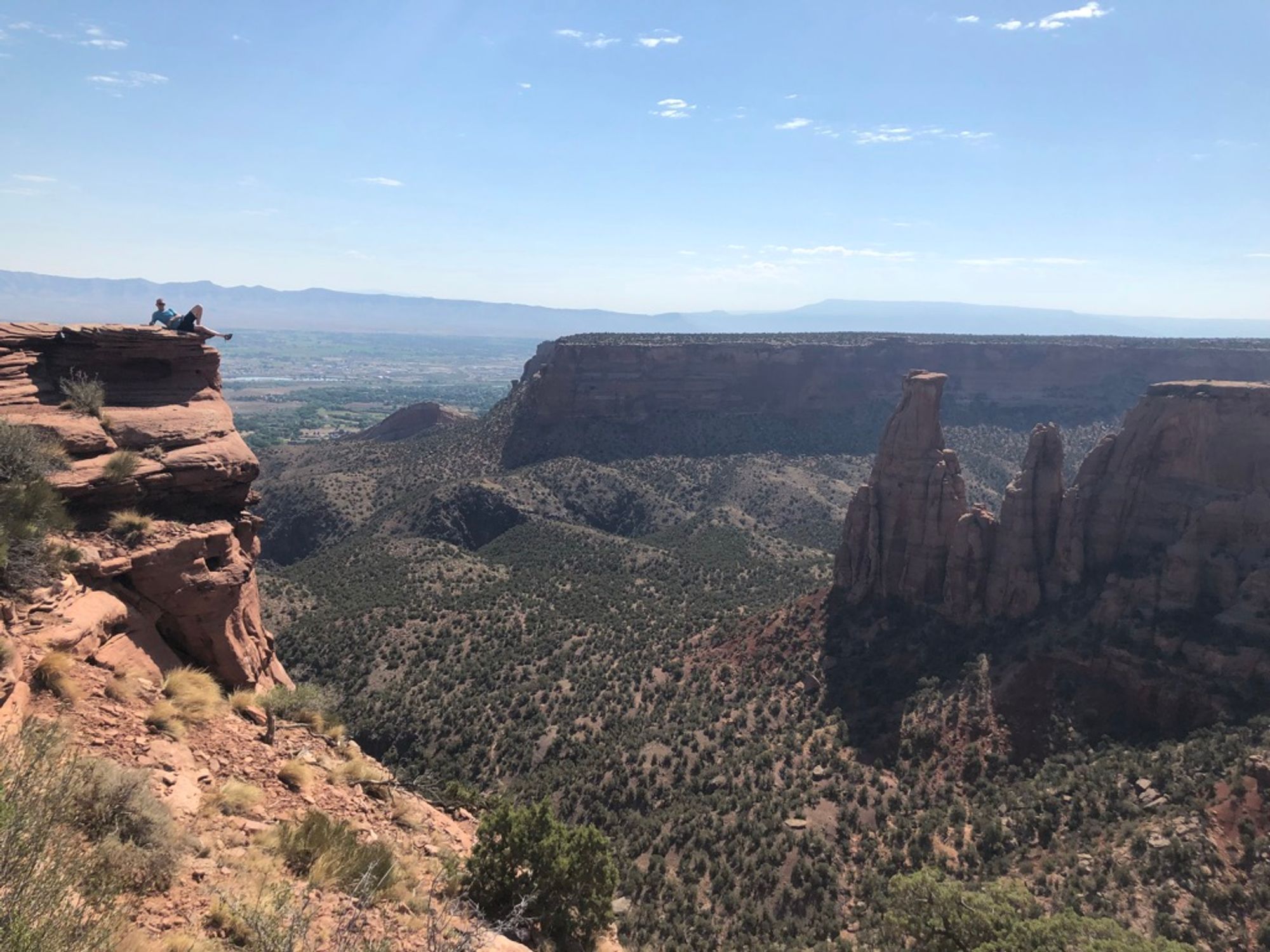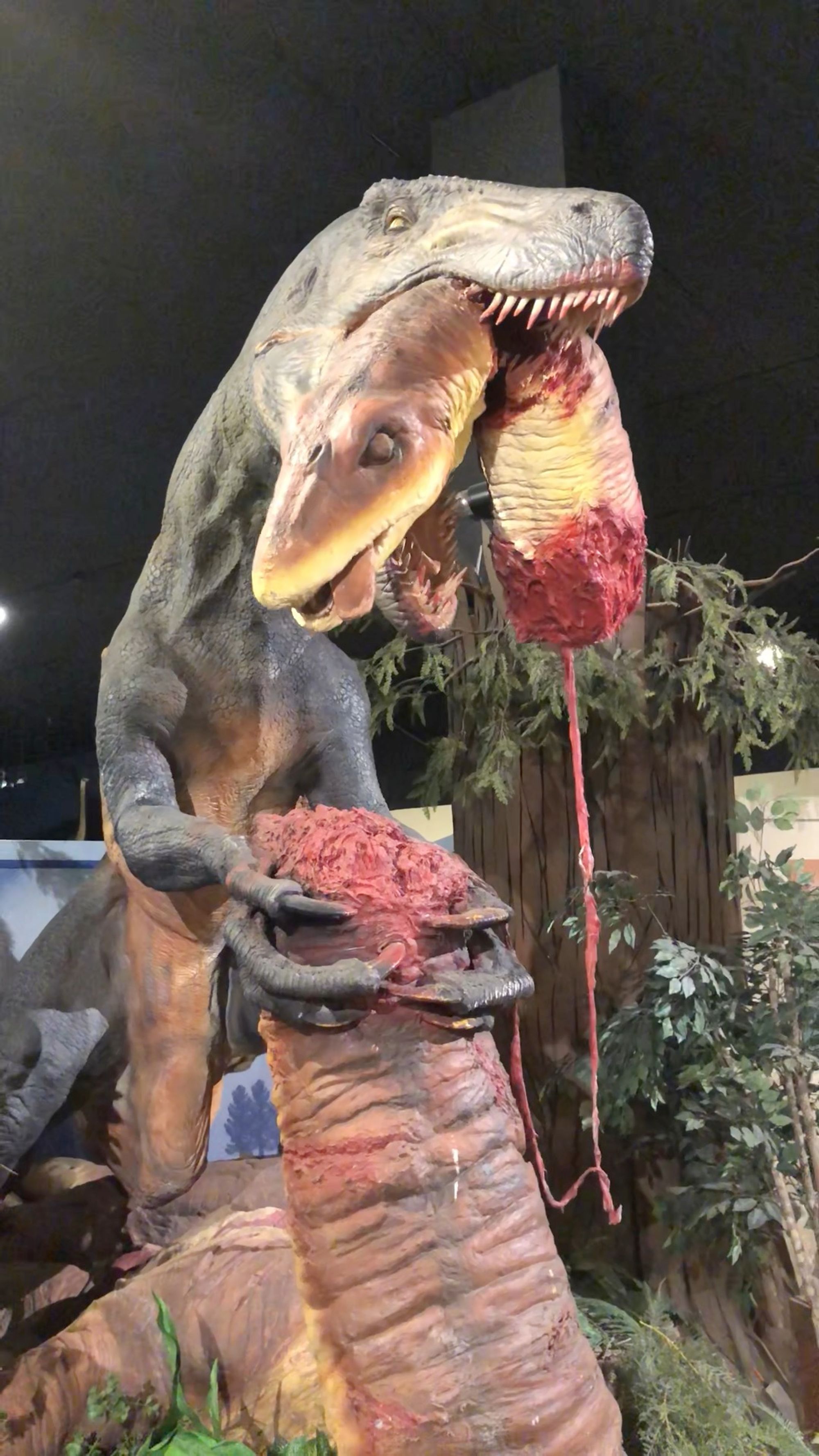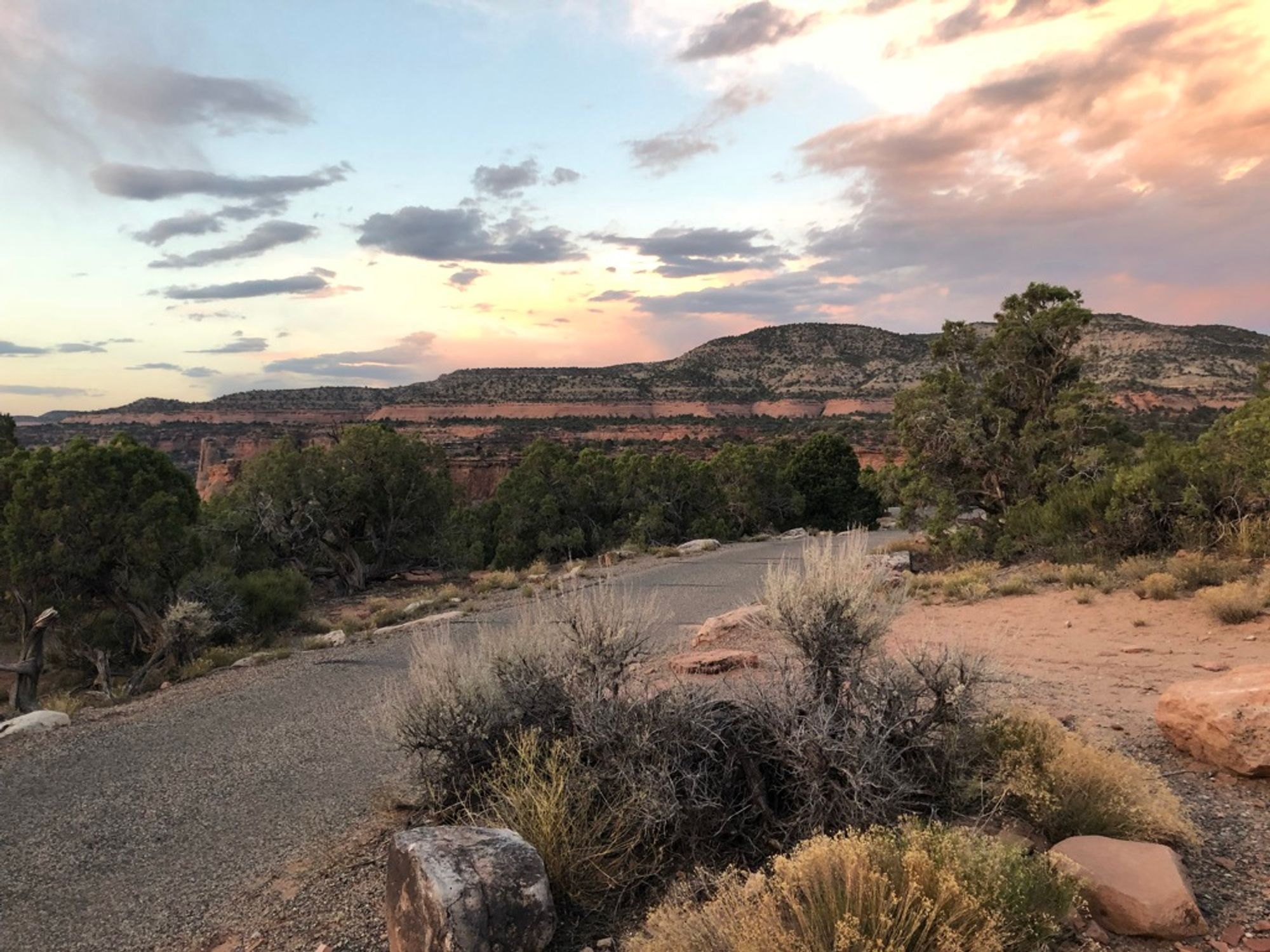 It was so hot on the Fourth of July that we drove in, saw the park, and then went into town to see two movies and visit a dinosaur museum.
Blue Lakes and Mt. Sneffels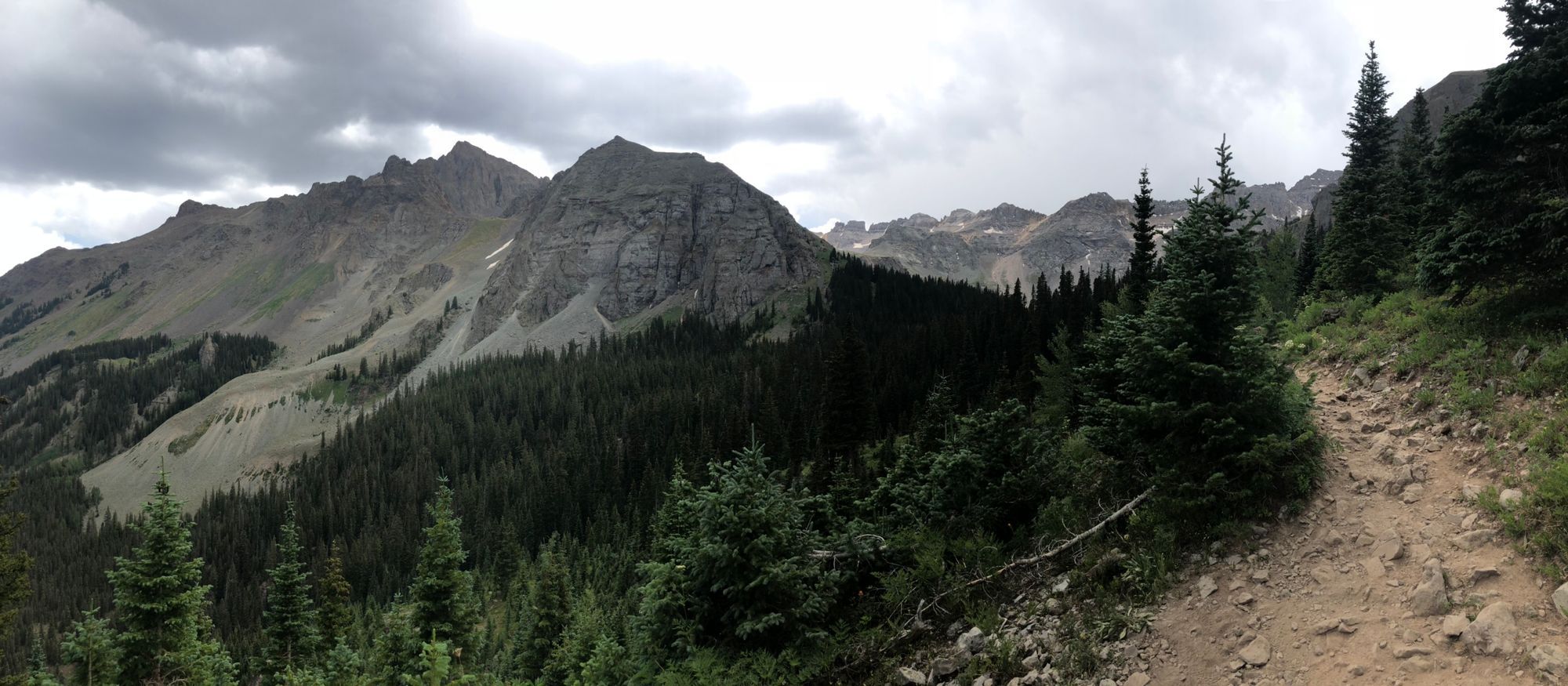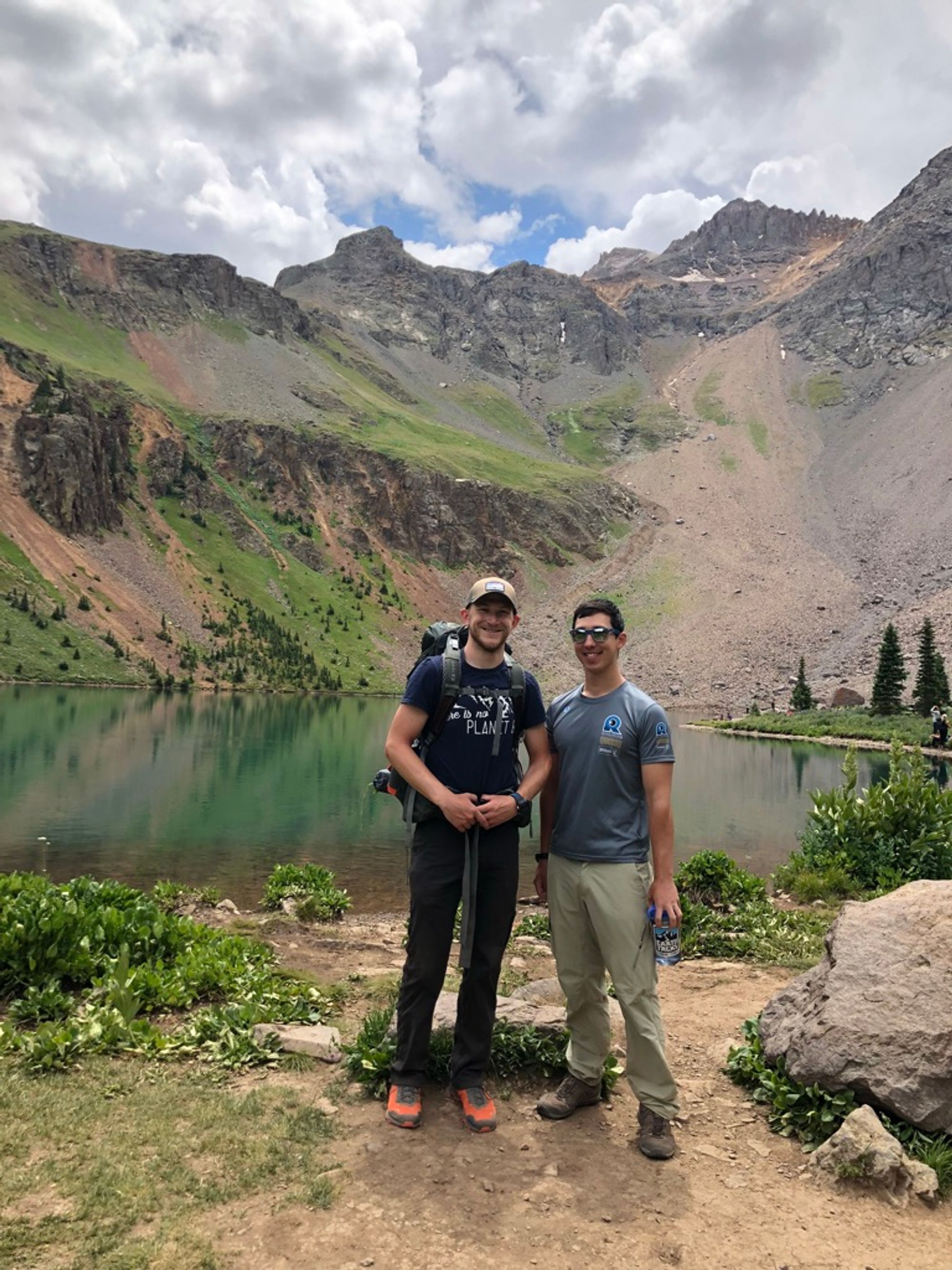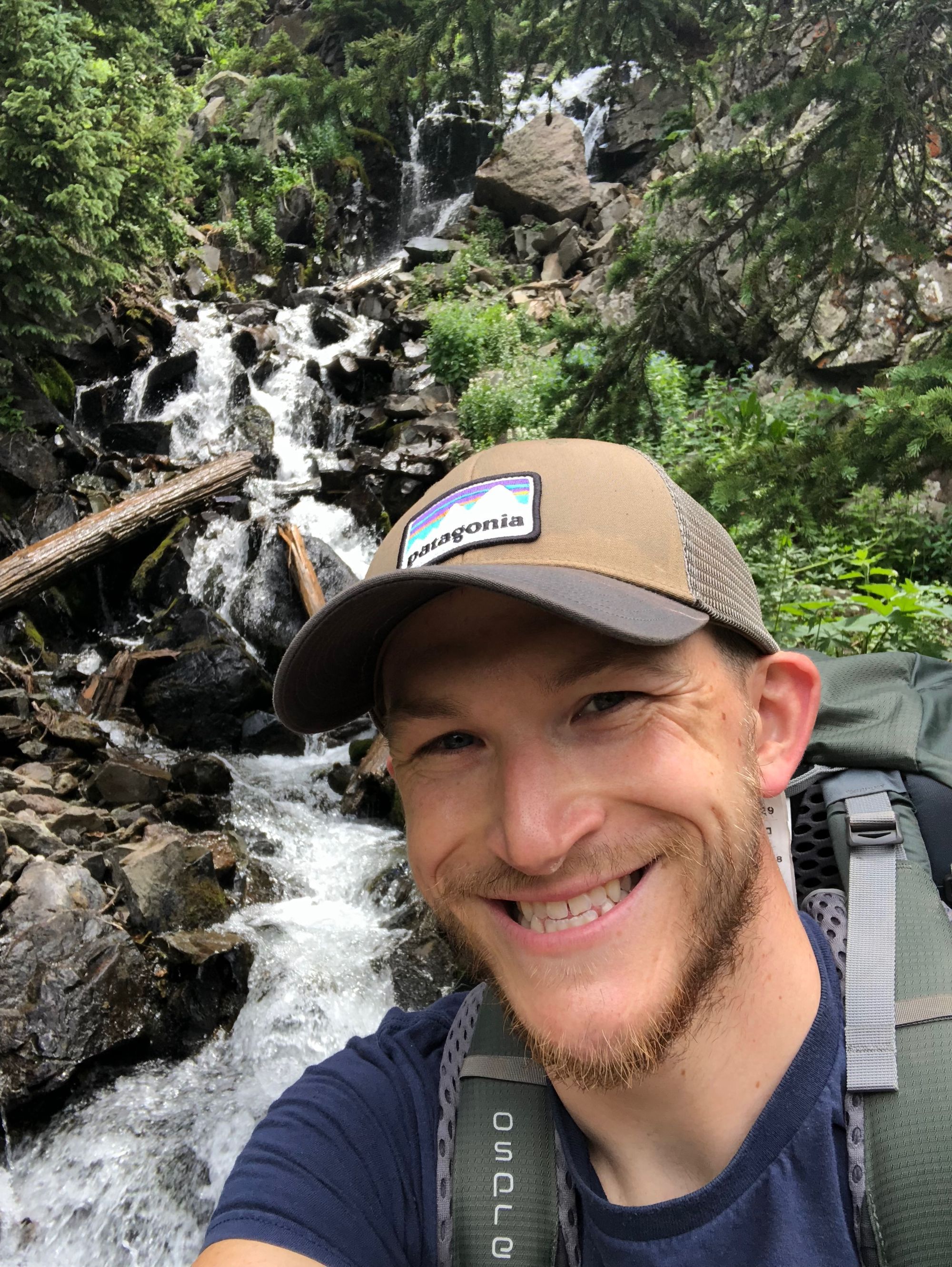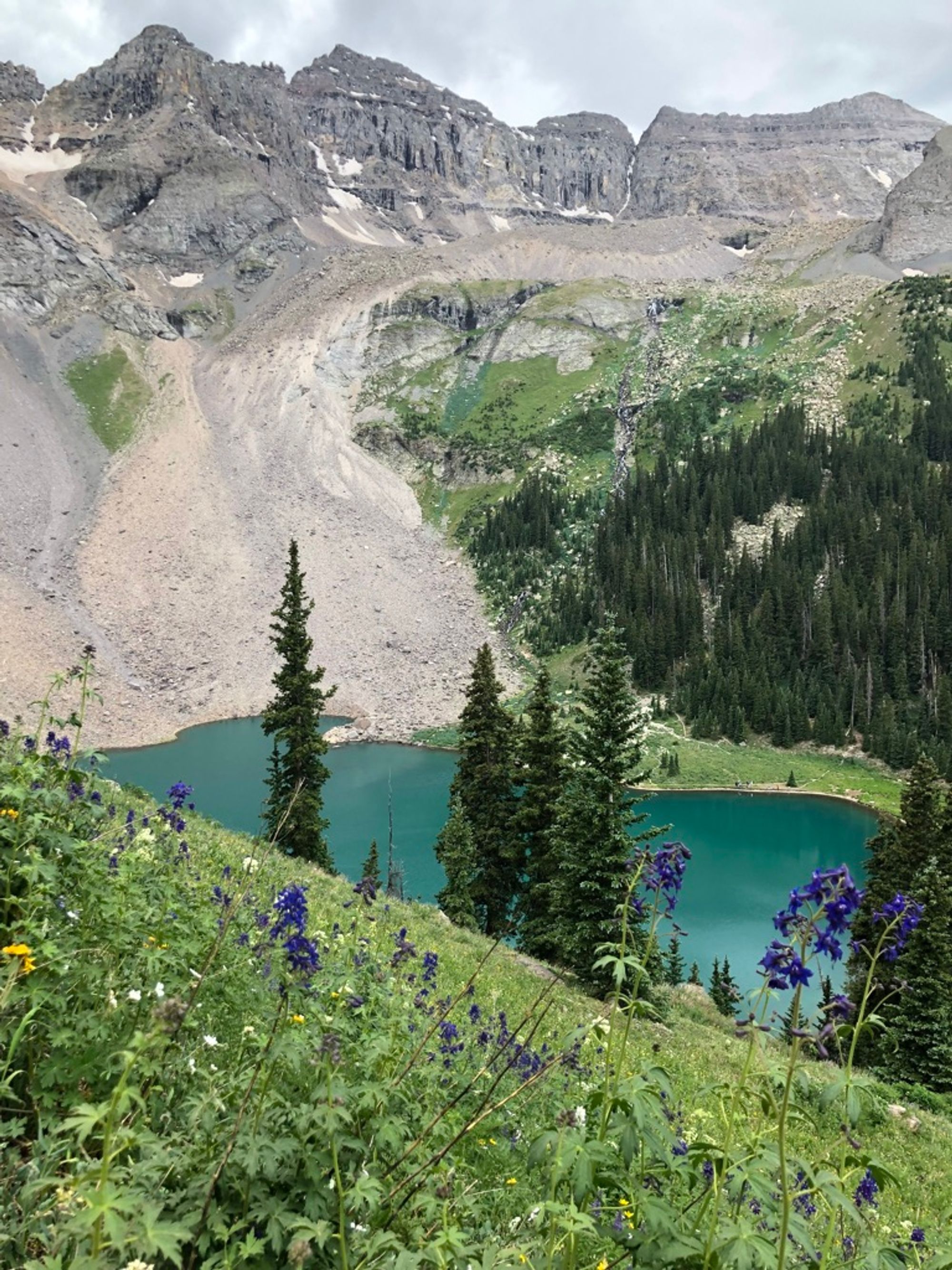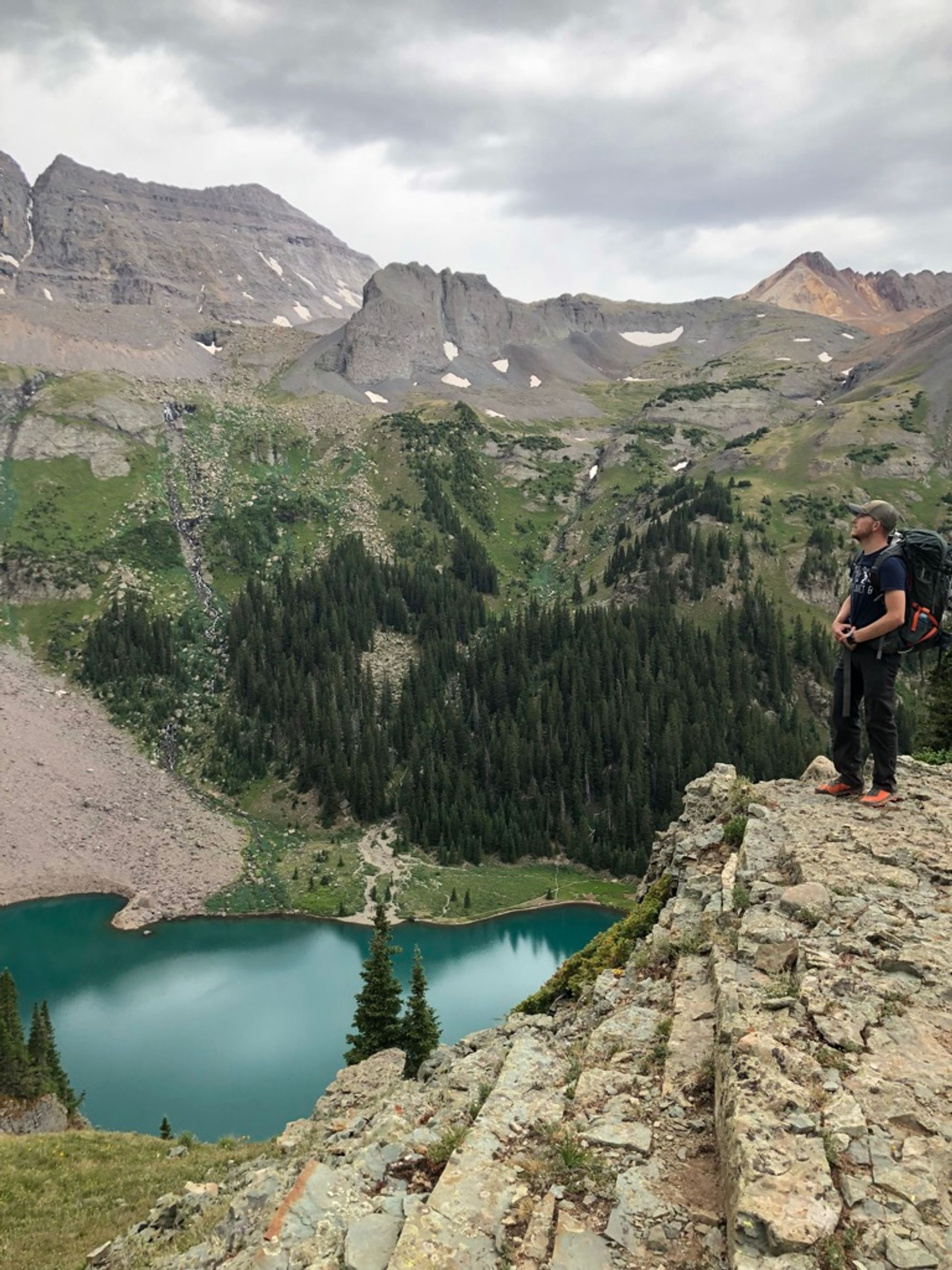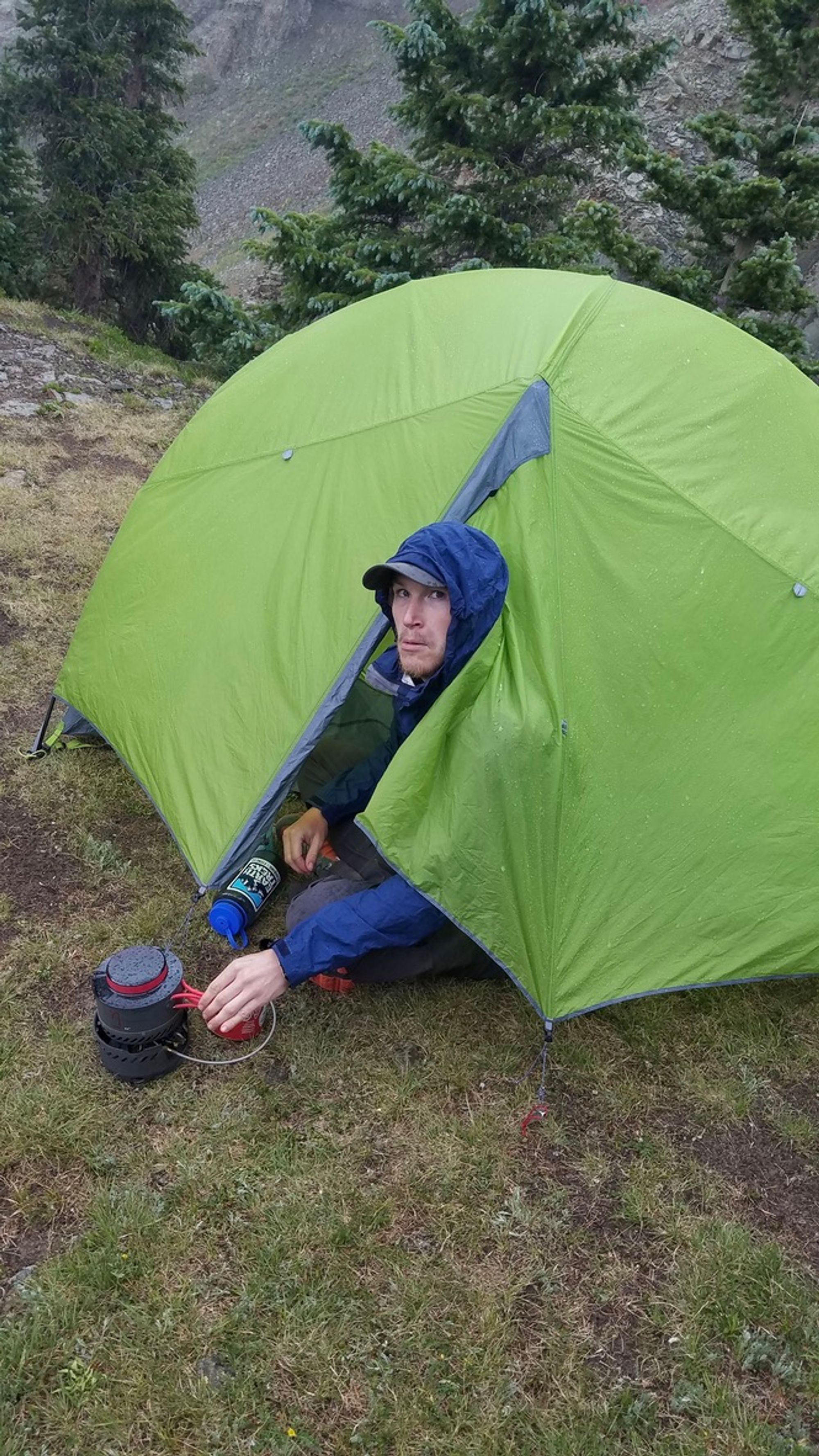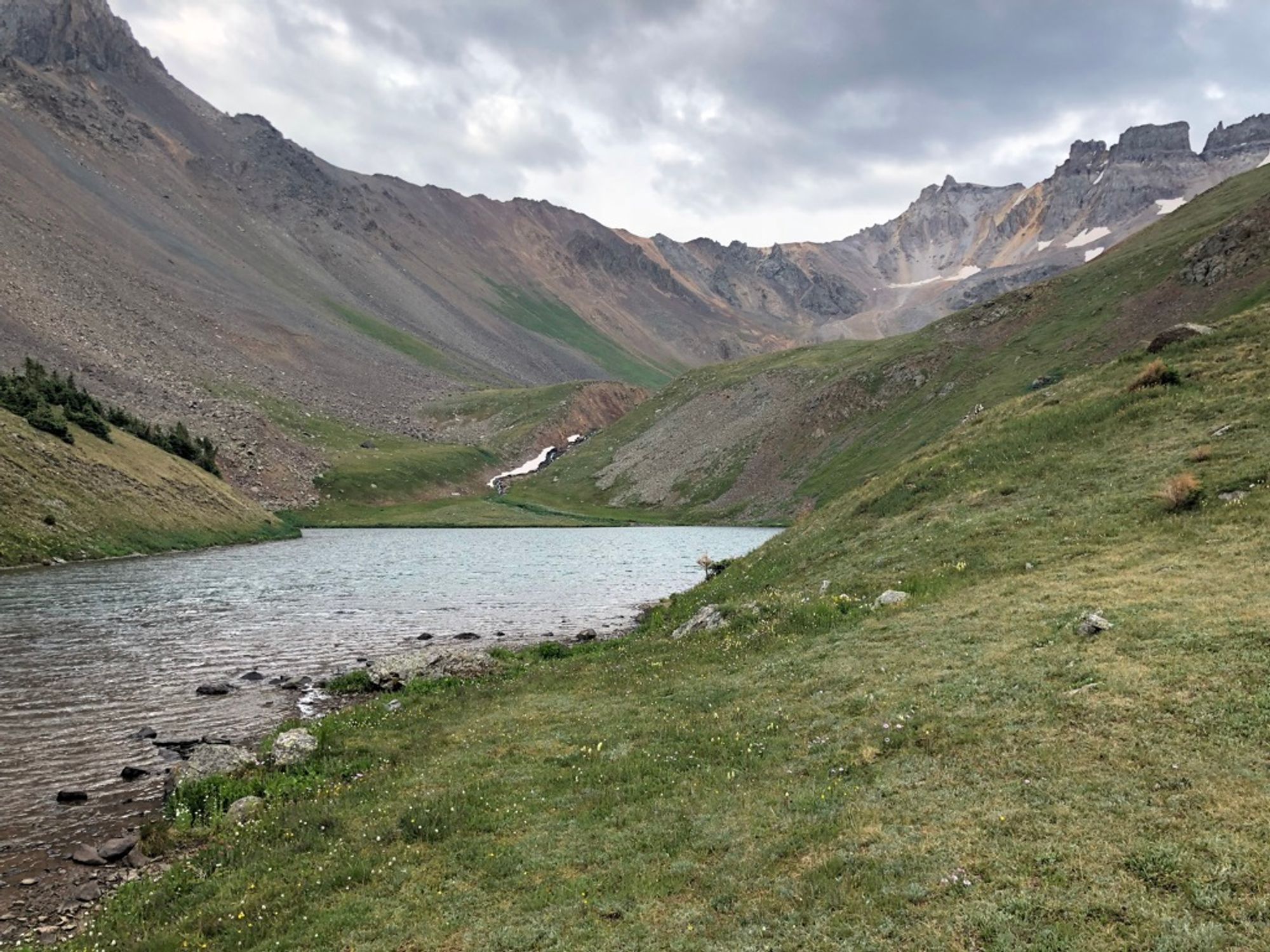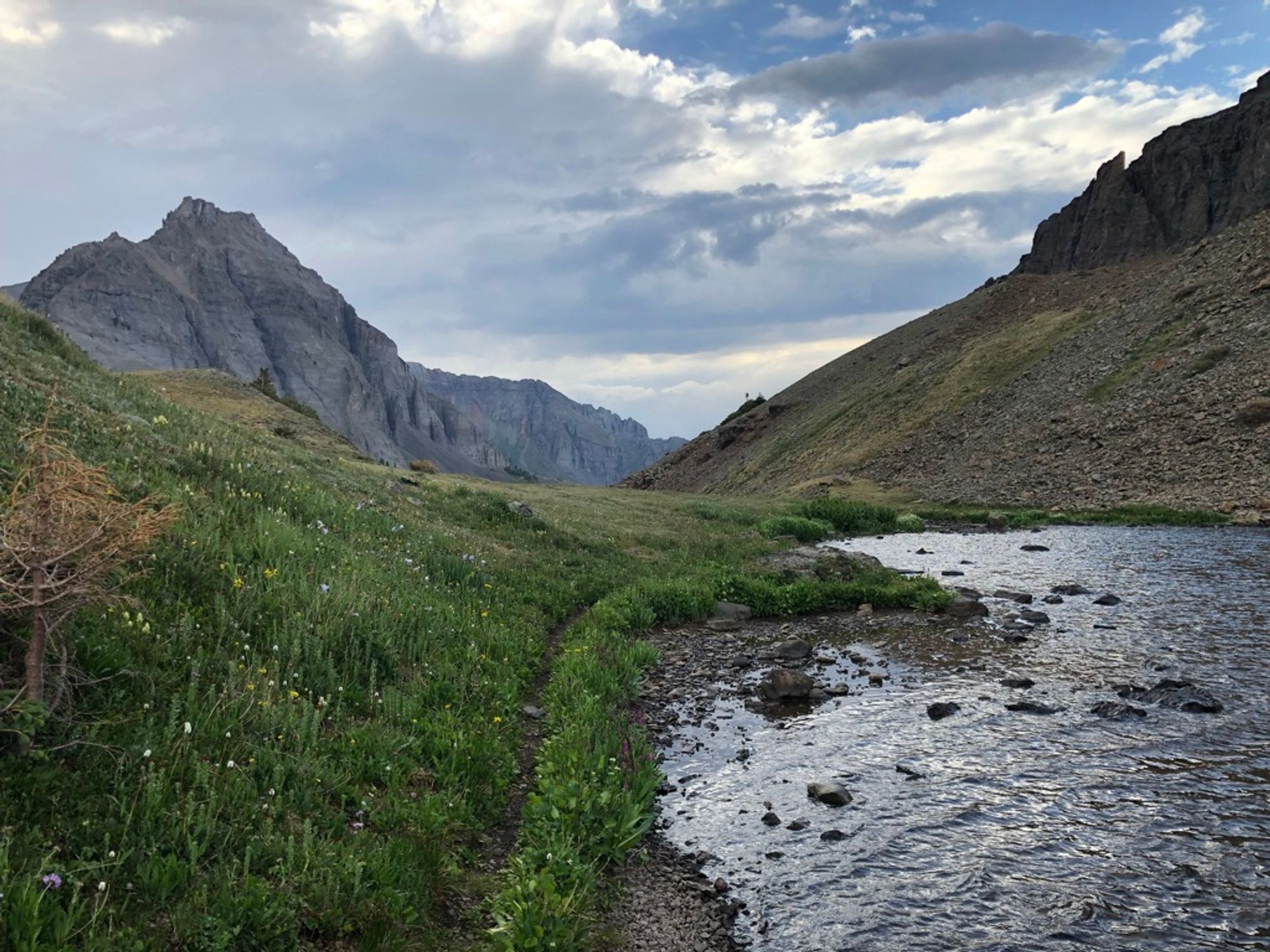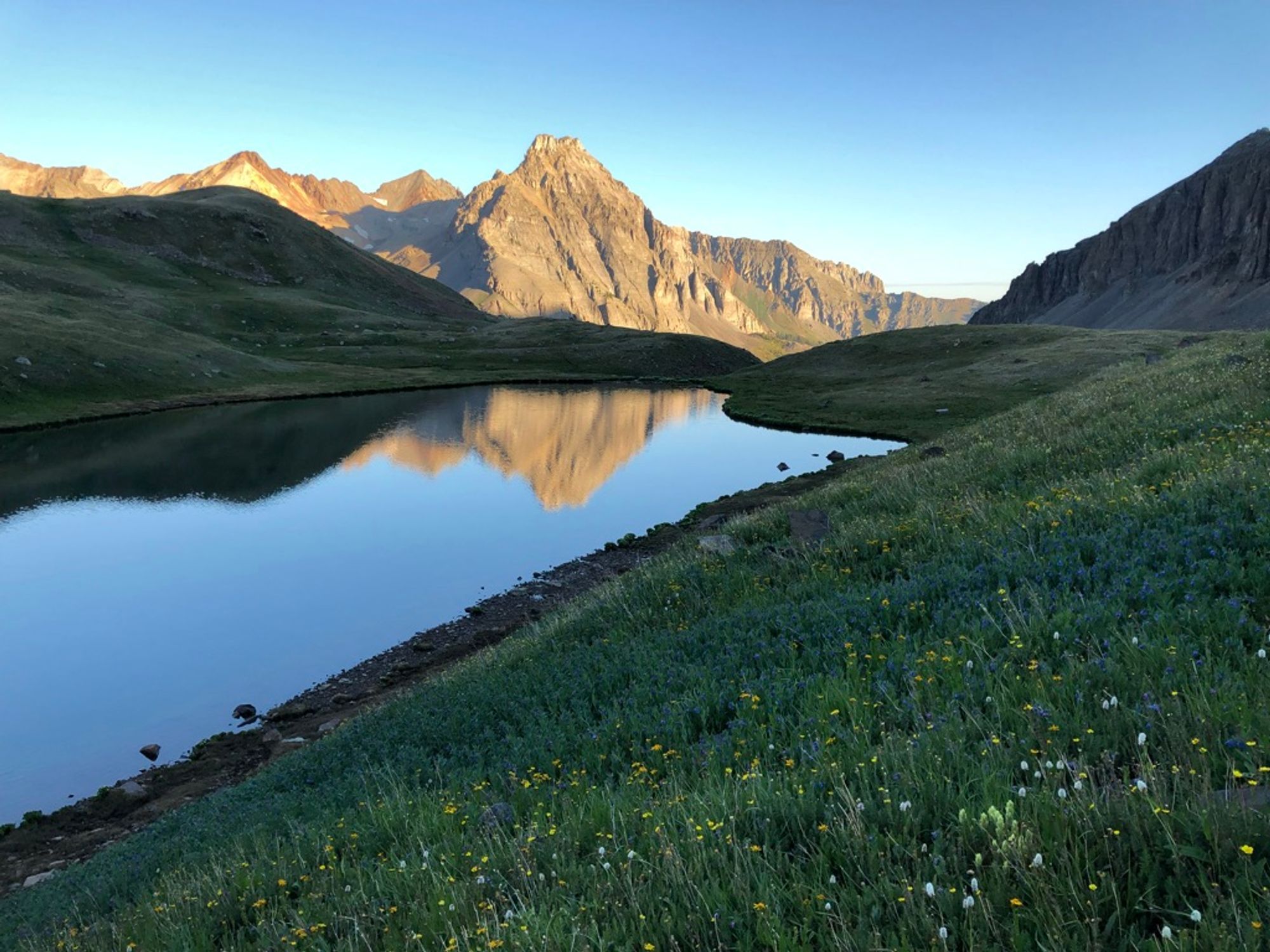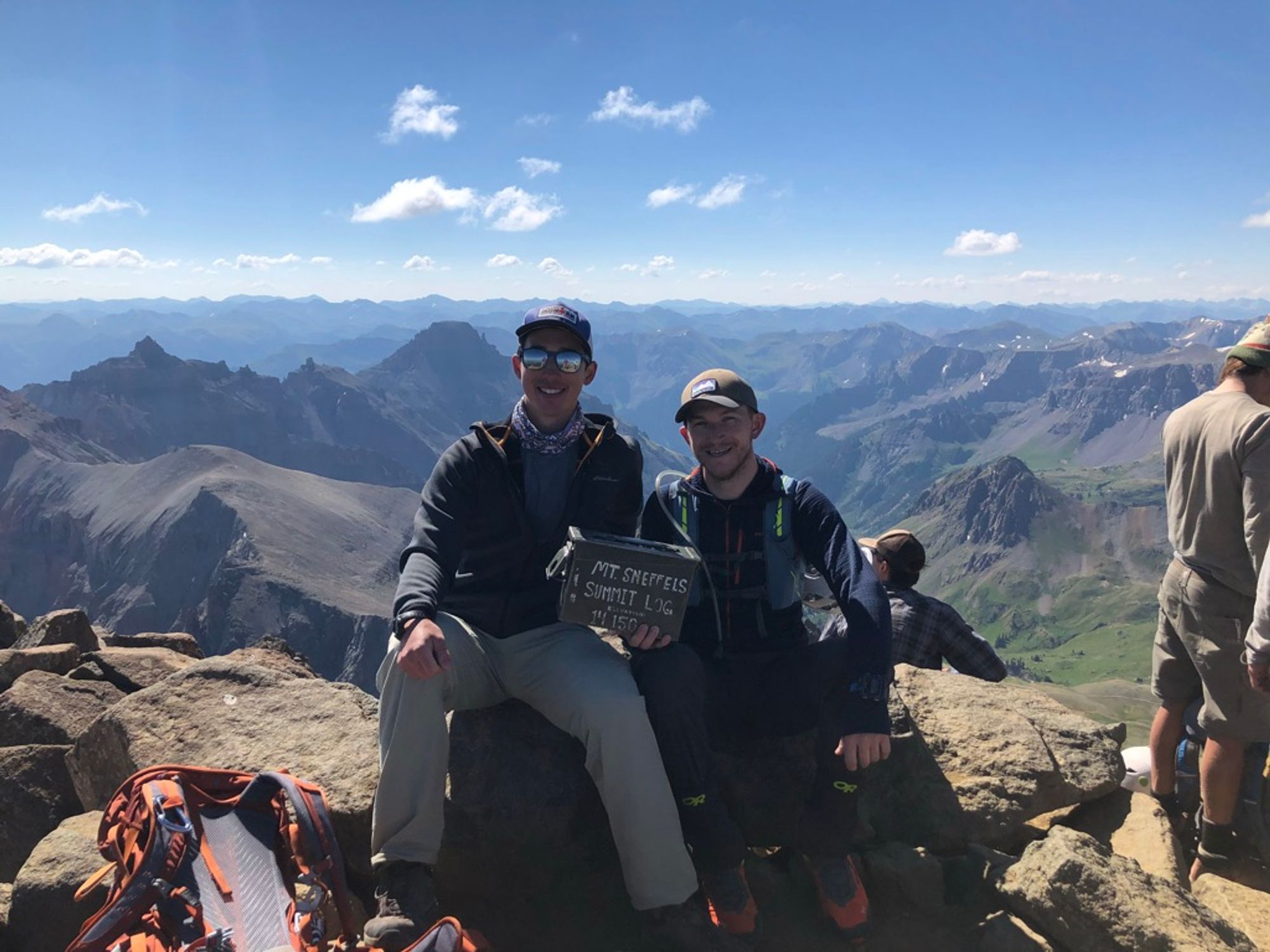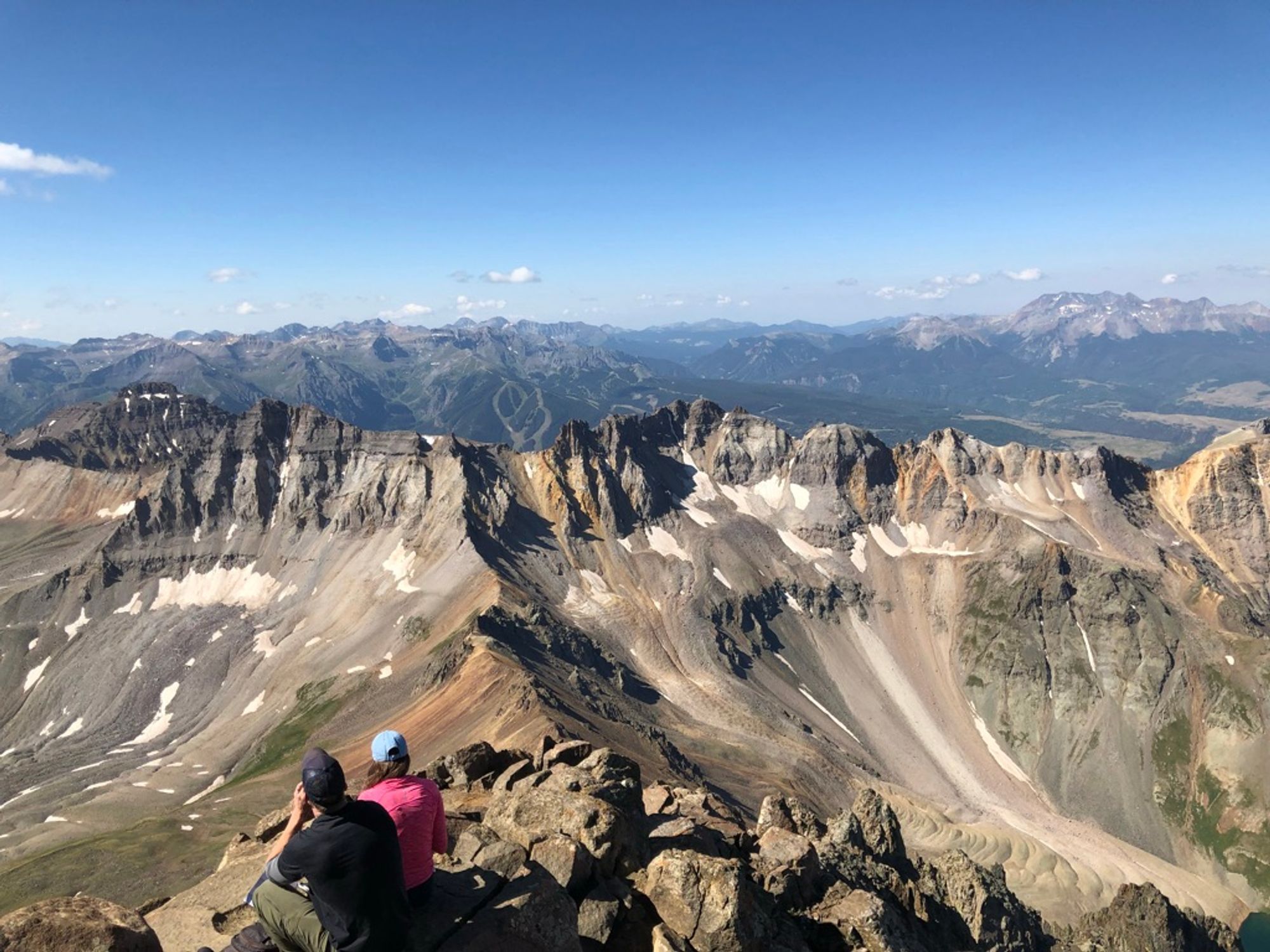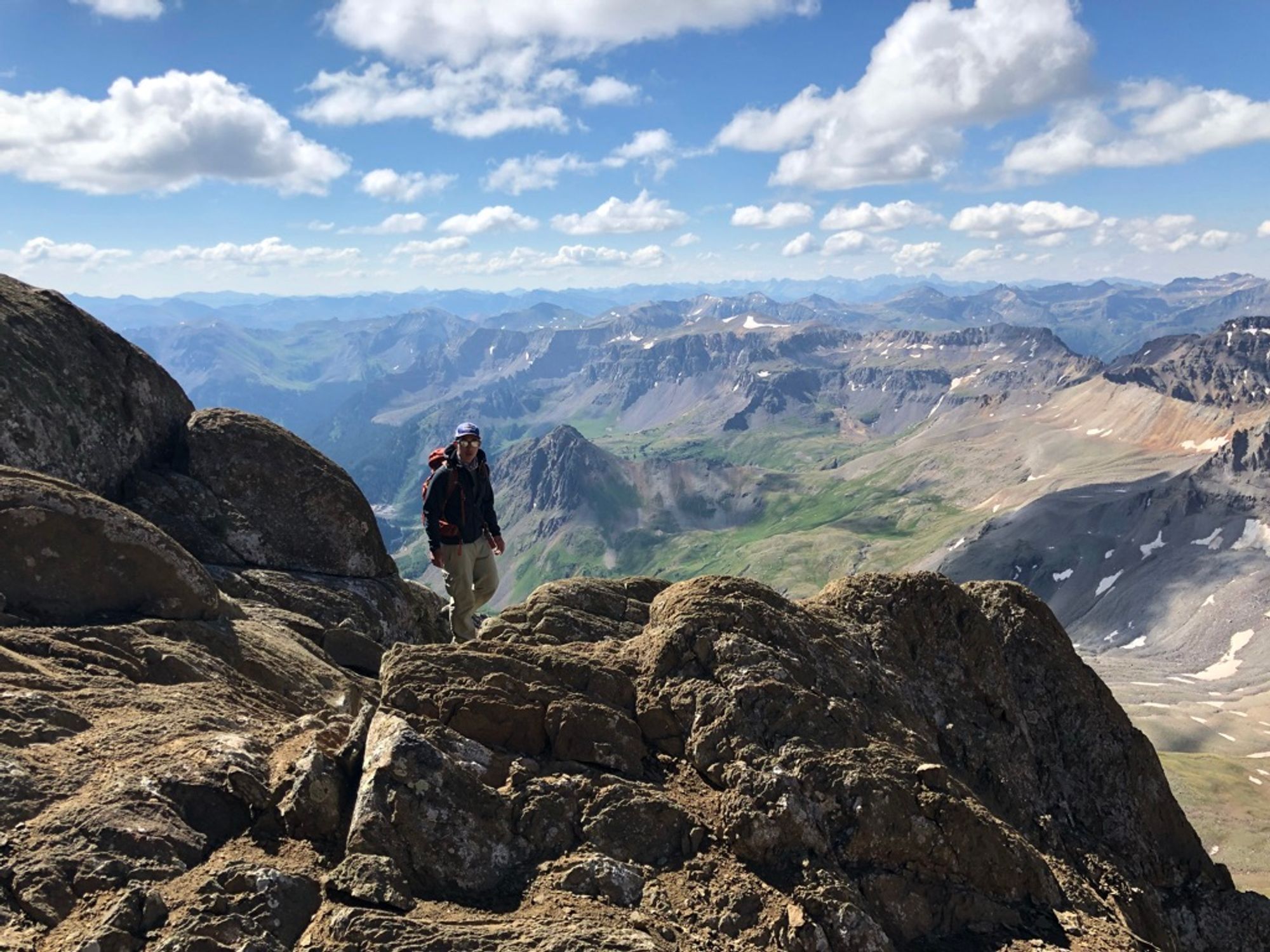 On our way to climb Mt. Sneffels, we hiked up to the Blue Lakes. At altitude, the weather can get dangerous very quickly... hail and thunderstorms are real worries just about every afternoon, without much warning. You can see how excited I am for this weather change while trying to make dinner.
Mt. Sneffels rises to 14,158 feet in Uncompahgre National Forest. Our other two peaks were on pretty easy terrain, but Sneffels consists of some (relatively easy) class 3 terrain, taking us scrambling over rocks of all sizes and wayfinding quite a bit.
Fun fact: a middle-aged man tried following us and we had ✨ no clue ✨ where we were going. We told him as much, and he eventually gave up trying to follow.